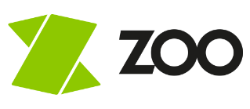 Full Time Job
Digital Asset Coordinator
Zoo Digital
El Segundo, CA
09-27-2021
Job Description
Digital Asset Coordinator (PM Shift)
All on site ZOO employees must be fully vaccinated against COVID-19 and must provide CDC verification of their vaccination status as part of the onboarding process before starting.
Location: Flexible Hybrid, or Office Based (El Segundo)
Welcome to ZOO Digital
We are partners to the biggest names in global entertainment. Our mission is to make their lives easier and help them share their stories with the world. Our services, solutions and technologies transform the world's most watched TV shows and movies into new formats and languages for international audiences to enjoy. Our clients include Disney, Netflix, HBO and Facebook.
This is an exciting opportunity to work at our award-winning company which is made up of some of the smartest thinkers in entertainment.
Position
We are currently looking for two Digital Asset Coordinators to work in our busy IT department in El Segundo.
The Digital Asset Coordinator is responsible for coordinating all assets coming into and going out of the building digitally and physically. Digital asset management includes transferring various file formats in different stages of production via multiple transfer methods and distribution/notification to other departments. Physical asset management includes logging assets into database upon arrival, notification to other departments, and asset tracking throughout production stages. Digital asset coordinators are responsible for DVD/BD processing and shipments to replicators. Digital asset coordinators will assist in backup verification and upload of electronic sell through projects. This position is also required to assist with file management of archived projects by taking responsibility of external client production archiving. The Digital Asset Coordinators are also in charge of company shipping and handling of assets.
ESSENTIAL FUNCTIONS
• Digital File Management -- Downloads/Uploads of assets via various transfer methods. Verify files by running check sums. Notification and distribution to other departments/ external contacts. Communicate and alert appropriate staff/client about any discrepancies or issues with assets.
• Physical Asset Management - Ingest and sort assets as received from client. Notification and distribution to other departments. Track physical assets throughout production. Communicate and alert appropriate staff/client about any discrepancies or issues with assets.
• DVD/BD Shipments -- DVD verifier, create DDP images, Eclipse verification, BOM, and
• Communication of status of production assets/projects with all departments to ensure timely
• Functional understanding of digital media in relation to various production workflows.
• Management of Aspera hot folders created using the client.
• Assist IT department with archive restores using physical media and database research.
• Assist IT department with production archives through file management.
• Accountable for external DVD/BD/Menus/Trailers Production archives.
• Shipping and receiving assets via courier, FedEx & UPS.
• Other duties as assigned.
Requirements
Education
• College degree preferred.
Experience
• Previous Production or Vault experience highly desirable.
Required Skills and Experience
• Experience in file management using windows explorer, cmd line, checksums (MD5, SHA, CRC).
• Experience with high capacity data entry in proprietary systems.
• Experience with multiple operating systems - Windows and Mac OSX.
• Experience with Microsoft Office Suite 2000,2003,2007,2010. (60 WPM +)
• Experience with virtual desktops.
• Experience with various physical asset formats -- CD-R, DVD-R, BD-R, DAT, DA-88, Magneto Optical, Digital BetaCAM, BetaCam-SP, HDCAM, HDCAM-SR, D1, D2, D5, External Hard Drives etc.
• Experience with various digital file formats -- various image, audio, video, subtitle, compressed files,
• Experience with digital file transfer methods -- FTP, Aspera, Signiant, cmd line, & proprietary systems.
• Experience with DVD DDP creation -- DVD verification, DDP creation software, Eclipse verification, check sums.
• Experience with XML metadata.
• Strong computer skills and knowledge of using multiple servers.
• Previous experience with MPAA security requirements -- enforcement and put in practice.
Preferred Skills and Experience
• Knowledge of DVD/BD production.
• Knowledge of post-production workflows.
• Knowledge of digital distribution workflows.
• Knowledge of subtitling production workflows.
• Experience with putting together computer hardware.
• Experience with software such as ProTools, Final Cut Pro, Adobe Creative suite, Gear a plus.
• Knowledge of Linux and UNIX operating systems a plus.
• Knowledge of backup software, such as Backup Exec and Unix TAR a plus.
• Experience with programming languages - Ruby, Java, C++, C# etc a plus.
• Knowledge of databases and SQL a plus.
Other information
Salary range: $21-$23/hour
Schedule: Monday-Friday 12pm-9pm
We employ the brightest and most original thinkers in our industry. We value all the folks that make ZOO a great place to work. Along with a competitive salary we also offer a wide range of benefits which include:
Medical, Dental, Vision
STD, LTD, Life Insurance
401k Plan
Share Save Plan
PTO/Sick Time
Paid Holidays
Membership Discount at Bay Clubs
Stocked Kitchen
Unlimited access to over 5,000 courses on Udemy for business
Plus More
Life at ZOO is pretty special – and sharing heart-stopping moments and beloved characters with the world is only part of it. We embrace variety and celebrate diversity. We elevate each other to be the best we can be. So, step into our world. A world where talent and technology combine to solve challenges today and in the future. A world where people look at things differently to anticipate what's next.
Jobcode: Reference SBJ-dyx09q-3-80-3-192-42 in your application.
Find More Jobs Like This
Location
Company Profile
Zoo Digital
Since 2001, we showcase, localize and distribute the movies and TV shows the world wants to see. All powered by awesomeness. We help Hollywood studios, global broadcasters, online retailers and independent distributors reach audiences everywhere. Securely and efficiently. We combine our world-class cloud technology with amazing client teams in the UK and US, some of the most talented in-territory translators in the industry and a growing network of trusted local partners - to deliver awesome results for our clients.