About ShowbizJobs
25 Years of History
Founded in 1995 by human resource professionals, ShowbizJobs is the longest running job board in the entertainment industry. Our client list includes all major media enterprises and countless boutique firms who trust our site to find the best candidates in the market. As we approach our Silver Jubilee, we thought we'd look back at how far we've come.
1995
The Beginning
Originally named Entertainment Recruiting Network, the company was started by two HR professionals from Disney, Paul Buss and Jim Kocher. ERN was the online version of what were then monthly recruiter mixers in LA attended by representatives of most of the studios, music labels and industry organizations. The first confirmed hire from a job ad was a trademark attorney for Paramount Pictures.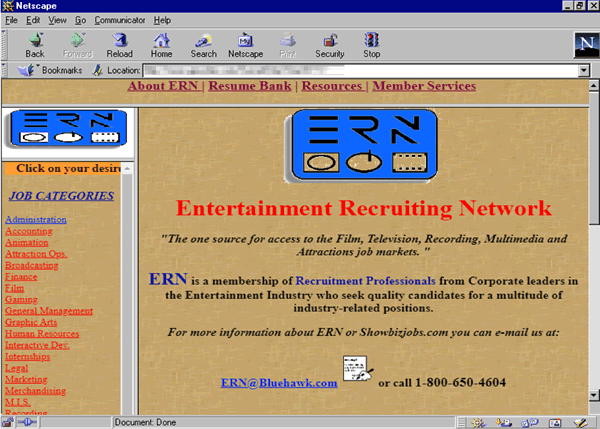 1997
ShowbizJobs: The Water Tower
By 1997, the site was fully rebranded as ShowbizJobs and the first iteration of the iconic water tower logo appeared on our site. Famed brand designers Design Alliance provided the visual backstory of the SBJ studio lot.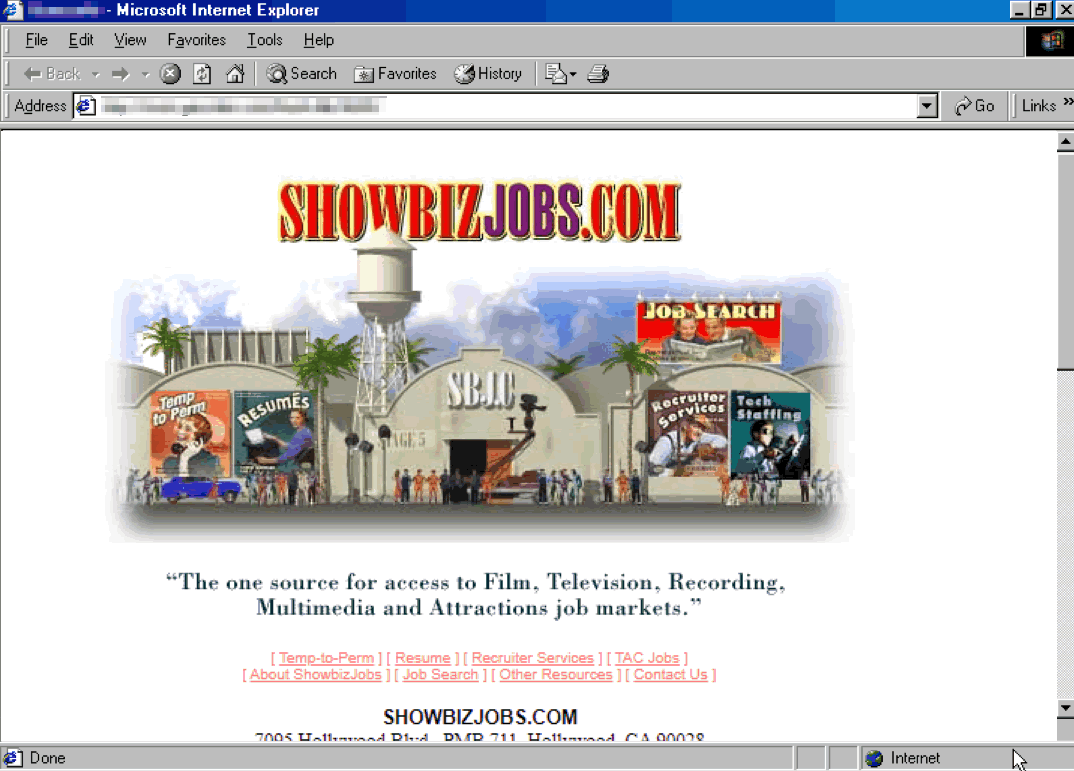 2001
A New Millennium
ShowbizJobs continued to grow through the early part of the 2000s, a platform and brand upgrade further transformed the experience with added job seeker features and enhanced reporting for employers.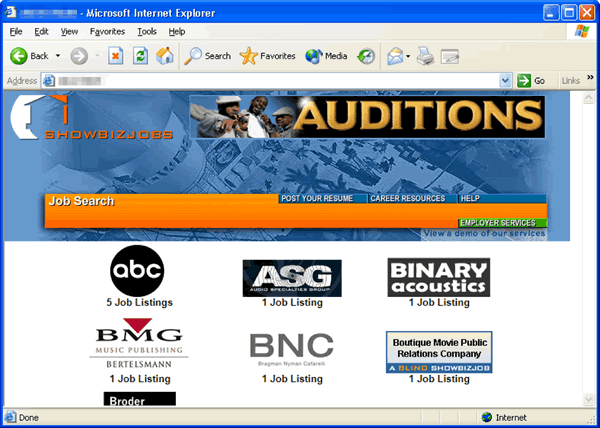 2005
Ten Years In
Celebrating its 10th anniversary, we created yet another new logo and ShowbizJobs continued to connect entertainment professionals with media jobs across the US. Expansion and test concepts through this period included sponsored mixers throughout Hollywood and the LA Westside, resume services, temporary services and an expansion site supporting the production community.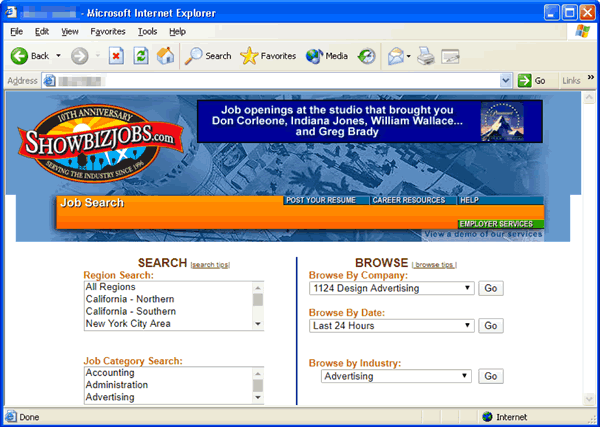 2015
Two Decades of Service
As it approached twenty years in business, ShowbizJobs continued to innovate with a new look for the website as well as iOS and Android apps for mobile job searching as well as social media sites and a very popular LinkedIn group to expand the conversation.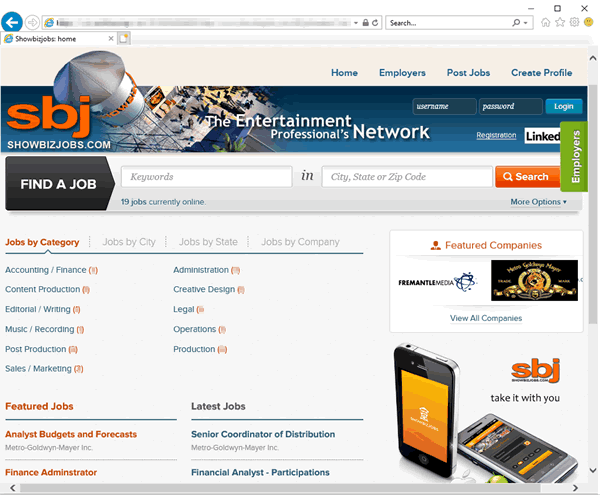 2020
25 Years and Still Going Strong
In 2020, ShowbizJobs has transformed the commercial and technology model to showcase a quantum increase in job content inside a completely redesigned the website and brand. Today as we celebrate 25 years serving the Entertainment Industry, job seekers find hundreds of new companies and thousands of new jobs on ShowbizJobs, the most of any entertainment job board. We keep true to our roots and work every day to earn the trust of entertainment industry employers and job seeking professionals alike.