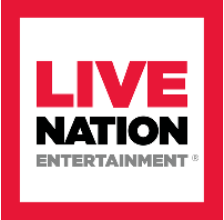 Full Time Job
Sales and Marketing Executive
Live Nation
London, United Kingdom
04-02-2021
Paid

Full Time
Entry (0-2 years) Experience
Job Description
Location: Stoke/Manchester/London with extensive UK travel

Division: Ticketmaster Sport

Line Manager: Senior Sales Manager

Contract Terms: Permanent - 40 hours per week

TICKETMASTER SPORT

At Ticketmaster Sport we believe The ticket is the fan's key, The stadium is the fan's home and we connect the two.

We work with our clients to deliver a market leading ticketing technology solution focused on the following commitment:

We connect you to the things that matter the most. In the case of our clubs, teams or rights holders this is their fan, in the case of the fan that is their club, we are the seamless connection of the two.

The core beliefs of Ticketmaster Sport which are aligned with the global values of Ticketmaster are as follows:

Passionate about Sport
Our team lives and breathes sport and our clients' businesses to deliver excellence across the board with unrivalled commitment and drive

Innovation built on resilience

Clients and fans rely on us to have a reliable and resilient platform that allows for innovation in areas that will drive growth, revenue and the best fan experience

Supportive through solutions

We are positioned at the heart of the sports tech industry to consult and extend client teams, offering solutions to opportunities and support where most needed

Driven and talented
Our team is driven to service the specific needs of the industry and we have the best people in all areas of importance

Service at Scale
Our client base is wide reaching and scales from big tournaments and events to historic clubs and smaller stadiums meaning we can learn from a range of different scenarios, challenges and opportunities

The Commercial team (encompasses Sales & Marketing functions) are responsible for the growing the Ticketmaster Sport UK business, through both retention of existing clients, maximising potential revenue, winning new business both from existing and new verticals and delivering both B2B and B2C marketing for our clients and for our own brand.

THE JOB

The Sales and Marketing Executive will report to the Senior Sales Manager, Ticketmaster Sport and shall be responsible for helping to grow our business performance within the UK Sport industry across new and existing clients across all Ticketmaster products.

This is an entry level position and the successful candidate will primarily focus on assisting the Senior Sales Manager in generating leads and building relationships with clients who currently choose to use alternative providers whilst at the same time ensure we are increasing our share of the existing clients' business across the full range of products and services.

The candidate will work in collaboration with the Senior Sales Manager, the Director of Marketing (B2B & B2C) and the wider Sport team to assist in the implementation of the strategy and ultimately will be jointly accountable for achieving the budgeted growth targets for Ticketmaster Sport. The candidate will also work closely with the team to identify alternate revenue streams in conjunction with traditional white-label technology opportunities.

WHAT YOU WILL BE DOING
• Support sales in lead generation and research across existing and new verticals
• Leads will be generated through marketing activity but the candidate will also be required to use other methods including cold-calling
• Represent the Ticketmaster Sport business at suitable events and client presentations, competitive tenders and social interactions
• Support senior management team at Ticketmaster Sport to deliver our business strategy, new and creative commercial models and the new and existing clients whom we intend to serve
• Identify competitor strengths and weaknesses and trends within the market
• Learn Ticketmaster technology products in order to be able to effectively assist with proposals, deliver sales meetings and demonstrations. Work with the Product team to keep abreast of new functionality, and new technology offerings.
• Ensure that Salesforce is updated ensuring that we have C-Suite and key contacts for all current clients and prospects across UK Sports
• Assist with implementation and coordination of B2C client marketing campaigns across CRM, content, social media, programmatic and affiliate marketing
• Assist with creation and publishing of B2B content across B2B channels including a B2B Wordpress site, Linkedin, Twitter and email campaigns

WHAT YOU NEED TO KNOW / TECHNICAL SKILLS
• Knowledge of the UK sport sector and a genuine passion for sport
• Accuracy and attention to detail, together with excellent communication skills
• Outgoing and personable, able to form relationships easily
• A natural collaborator with entrepreneurial drive
• Basic knowledge of Google analytics
• Working knowledge of marketing channels including CRM, social, content and paid marketing
• Working knowledge of WordPress and Salesforce desired
• Basic knowledge of photoshop desired but not essential

BEHAVIOURAL SKILLS
• A highly motivated and conscientious individual
• Excellent inter-personal skills with a professional attitude
• A pro-active nature to include a flexible approach to hours of work and location of duties
• Ability to use self-initiative as well as work within a team
• A calm, patient and professional manner
• Confident telephone manner
• Good organisational skills, with a high level of attention to detail
• Ability to multitask in a fast-paced environment
• Creative thinker who can provide creative solutions to marketing challenges

TICKETMASTER VALUES

Rock Solid Reliability – I earn the trust of clients, co-workers and fans; I set clear expectations; I deliver high quality work on time and on task; I take the time to do things right

Winning Teamwork – I collaborate with others; I share information openly; I listen and take time to empathise and understand where others are coming from; I show recognition and appreciation for the contributions of others

Act with Integrity – I am proud of the way I represent myself and the company to others; I act with good intentions; I have direct, honest conversations while creating a safe work environment for open dialogue; I represent information and data accurately and completely

Belonging - We are committed to building a culture in which all people can be their authentic selves, have an equal voice and opportunities to thrive

CULTURE

We're fans who help fans everywhere get in to the live events they love. A proud division of Live Nation Entertainment, Ticketmaster has changed the way the world connects with their favourite artists, teams, and shows, and we continue to shape innovation every day. We're not just selling tickets (though we do that better than anyone else), we're enriching lives one incredible experience at a time. And we think that's pretty amazing. If you're passionate about the magic of live entertainment like we are, and you want to work at a company dedicated to helping millions of fans experience it, we want to hear from you.

We have a 'Fan First' mindset, placing customers at the heart of everything we do. Whether working behind the scenes or engaging directly with the 'Fan' you will be part of a culture that supports and enriches the fan experience. Your work, our passion… delivering world class experiences – Fan First.
Location
Company Profile
Live Nation
Live Nation Entertainment is the global leader in live entertainment and ticketing. Our world-class portfolio reaches all aspects of the live event and ticketing industry, from ground-breaking software in Ticketmaster, mix of legendary venues and restaurants in House of Blues, production leaders in Concerts, exceptional brand partnerships in Media & Sponsorship, and unparalleled team of artist managers in Artist Nation supported by diverse professionals in all facets of Corporate operations.