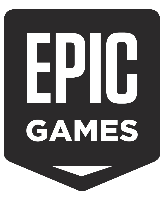 Full Time Job
People Analytics Lead
Epic Games
Job Description
HR/Recruiting at Epic

What we do
Our Recruiting & HR teams help grow and develop our talented organization. We find, hire, and support the passionate people who will shape our company. We believe people do their best work when they're happy and challenged, so we work to make Epic a place where we continually strive to do right by our community and customers.

What you'll do

Epic Games is searching for an experienced People Analytics Leader to stand up a world class analytics organization. Reporting to the Head of Total Rewards and People Operations, successful candidates will have a solid background in business intelligence and the technical capability to configure software is required. This is a dynamic role where you will be providing critical business consulting and information to the HR Leadership Team and the broader Epic Games Executive Leadership to help to ensure that the company is meeting its people objectives. This role will focus on reporting and analytics, expanding the use cases leveraging our analytics tools and technology, with an intention to drive demonstrable improvement in the workforce insights delivered to our leaders.

You will work cross-functionally with several organizations (including HR, Finance, and IT), with the primary objective of enabling leadership to make effective, data driven, and strategic operating decisions. You will be highly data driven, technically astute, a solid communicator, intellectually curious, a fast learner, and able to move quickly while keeping focused on high impact projects with limited direction and supervision.

In this role, you will
• Develop a strategy and roadmap to significantly enhance our reporting and analytics capabilities, considering the appropriate data architecture, tools and technologies
• Provide reporting and analysis to leadership and other stakeholders including monthly dashboards, compliance reporting, analysis related to talent acquisition, attrition, diversity, and HR operational metrics to help drive business decisions and identify areas of strength and opportunities for improvement.
• Develop and deliver key reporting and analytical support for the HR organization and people managers, particularly focused on creating robust self-service reporting capability and manager dashboards in Workday and Tableau
• You will partner with Talent Acquisition, HRIS, HR Business Partners, Finance and others to identify report anomalies and research multiple data sources to identify cause and correction
• Own key functional projects including planning, building and ongoing maintenance; track key workforce performance drivers
• Provide training on self-service capability for HR and Managers when needed
• Extraordinary reporting skills to establish trends in various parts of the business
• You have excellent communication skills, specifically in working with end users to define their reporting & analytics needs
• Partner with the Enterprise Data Management and internal IT teams to build out the workforce analytics strategy and define the architecture
• Build out a knowledge base by documenting data sources, methodologies and approaches

What we're looking for
• Bachelor's Degree or comparable work experience (Preferred: degree with quantitative focus - e.g. Mathematics, Statistics, Organization Psychology, Engineering)
• Demonstrated experience in building high performance analytics organizations in the HR/Recruiting space
• Gather and use data to inform decision-making and persuade others. Works effectively in an unstructured environment requiring new perspectives and creative approaches
• Enthusiastic about the opportunity to build this capability, which requires comfort with toggling between managing basic reporting needs while also building a foundation which allows HR to automate and deliver self-service tools and dashboards to allow for more sophisticated analyses
• Experience with data analytics using SQL, Business Intelligence and Visualization tools such as Tableau
• Specific experience with the Workday reporting and analytics tools a plus
• Expertise in statistical analysis
• Strong Excel skills and the ability to speak and write clearly, concisely, and compellingly



Epic Games deeply values diverse teams and an inclusive work culture, and we are proud to be an Equal Opportunity employer. Learn more about our Equal Employment Opportunity (EEO) Policy here.
Location
Company Profile
Epic Games
Founded in 1991, Epic Games is a leading interactive entertainment company and provider of 3D engine technology. Epic operates Fortnite, one of the world's largest games with over 350 million accounts and 2.5 billion friend connections. Epic also develops Unreal Engine, which powers the world's leading games and is also adopted across industries such as film and television, architecture, automotive, manufacturing, and simulation.