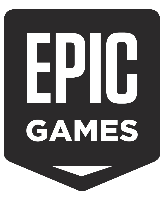 Full Time Job
Executive Assistant
Epic Games
Paid

Full Time
Mid (2-5 years) Experience
Job Description
Assistant(e) de direction/Executive Assistant

Fondée en 1991, Epic Games est une société de divertissement interactif de premier plan et un fournisseur de technologie de moteur 3D. Epic exploite Fortnite, l'un des plus grands jeux au monde avec plus de 350 millions de comptes et 2,5 milliards de connexions entre amis. Epic développe également Unreal Engine, qui alimente les principaux jeux mondiaux et est également adopté dans les secteurs tels que le cinéma et la télévision, l'architecture, l'automobile, la fabrication et la simulation.­­

Grâce à Unreal Engine, Epic Games Store et Epic Online Services, Epic fournit un écosystème numérique complet permettant aux développeurs et aux créateurs de créer, distribuer et exploiter des jeux et autres contenus. Epic possède plus de 40 bureaux dans le monde avec son siège à Cary, en Caroline du Nord.­­

Tous les postes

Vous ne voyez pas le poste que vous recherchez? Rejoignez notre communauté de talents!

Assistant(e) de direction

Pourquoi sommes-nous « Epic » ?

Le succès d'Epic repose avant toute chose sur des personnes talentueuses et passionnées. Epic s'enorgueillit de proposer un environnement de travail accueillant, favorisant la collaboration et la créativité. Qu'il s'agisse de créer des jeux ayant remporté de nombreux prix ou de concevoir des technologies permettant de produire des expériences interactives visuellement époustouflantes, nous aspirons sans cesse à l'innovation.

Être « Epic », cela signifie appartenir à une équipe qui cherche continuellement le meilleur pour sa communauté et ses utilisateurs. Notre objectif est d'élever toujours plus le niveau de la conception de jeux et de moteurs de développement.

Ce que vous ferez

Epic Games est à la recherche de plusieurs assistant(e)s de direction afin d'aider ses équipes de direction.

À ce poste, vous...
• Gérerez le calendrier et planifierez les réunions.
• Réserverez les déplacements (avion, hôtel, location de voitures, taxis, etc.).
• Soumettrez et contrôlerez les notes de frais.
• Fournirez une assistance générale aux invités, dont la réservation des salles de conférence, l'organisation des repas, la signature des accords de confidentialité, la compilation des agendas et l'organisation des réunions.
• Travaillerez avec les départements financiers et juridiques pour mettre en œuvre les contrats et payer les factures.
• Serez capable de manipuler des informations sensibles de manière confidentielle.
• Entretiendrez les carnets d'adresses.
• Écrirez des comptes rendus détaillés des réunions et donnerez suite aux actions à entreprendre.
• Aiderez à la préparation de comptes rendus réguliers.

Ce que nous cherchons
• D'excellentes capacités de gestion du temps et la capacité de gérer plusieurs tâches et d'établir les priorités de travail.
• Un soin apporté aux détails et des capacités de résolution des problèmes.
• D'excellentes capacités de communication à l'oral et à l'écrit.
• Une très bonne maîtrise d'Excel, de Word et des logiciels d'agenda.
• Au moins 4 ans d'expérience en tant qu'assistant(e) de direction.
• Une expérience dans les domaines du jeu vidéo, du divertissement, de la technologie ou des communications est préférable.
• Un diplôme de l'enseignement supérieur est préférable.
• D'excellentes capacités de communication à l'oral et à l'écrit en français et en anglais.

Un travail épique + des avantages épiques = une vie épique

Nous payons 100% des prestations pour les employés et les personnes à leur charge et proposons une couverture supplémentaire pour les frais médicaux, dentaires et ophtalmologiques, les maladies graves, la télémédecine, l'assurance-vie et l'assurance-décès et mutilation accidentels, l'assurance-invalidité de longue durée ainsi que l'indemnité hebdomadaire (invalidité de courte durée), le plan d'épargne retraite, le programme d'aide aux employés, les repas et les transports.

Ça vous parle ? Alors venez participer à quelque chose d'« Epic » !

Executive Assistant

What you'll do

Epic Games seeks multiple Executive Assistants to support their leadership teams.

In this role, you will
• Calendar management and meeting scheduling
• Booking travel arrangements, including flights, hotels, rental cars, and taxis
• Submitting and reconciling expense reports
• Providing general support to visitors, including booking conference rooms, organizing catering, completing NDAs, compiling agendas, and scheduling meetings
• Working with finance and legal teams to execute contracts and pay invoices
• Ability to handle sensitive information in a confidential manner
• Maintaining contact lists
• Take accurate minutes of meetings, and follow up on action items
• Assisting in the preparation of regularly scheduled reports

What we're looking for
• Excellent time management skills and ability to multi-task and prioritize work
• Attention to detail and problem solving skills
• Excellent written and verbal communication skills
• Proficient in Excel, Word, and calendaring software
• At least 4 years of experience as an Executive Assistant
• Experience working in gaming, entertainment, technology, or communications fields is preferred
• College degree, preferred
• Excellent written and verbal communication skills in French and in English

Epic Job + Epic Benefits = Epic Life

We pay 100% for benefits for both employees and dependents and offer coverage for supplemental medical, dental, vision, critical illness, telemedicine, Life and AD&D, long term disability insurance as well as weekly indemnity (short term disability), retirement savings plan, EAP (employee assistance program), meals and transportation.

Like what you hear? Come be a part of something Epic!

Epic Games valorise profondément la diversité des équipes et une culture de travail inclusive, et nous sommes fiers d'être un employeur garantissant l'égalité des chances. En savoir plus sur notre politique d'égalité des chances en matière d'emploi (EEO) ici.

Epic Games deeply values diverse teams and an inclusive work culture, and we are proud to be an Equal Opportunity employer. Learn more about our Equal Employment Opportunity (EEO) Policy here.
Location
Company Profile
Epic Games
Founded in 1991, Epic Games is a leading interactive entertainment company and provider of 3D engine technology. Epic operates Fortnite, one of the world's largest games with over 350 million accounts and 2.5 billion friend connections. Epic also develops Unreal Engine, which powers the world's leading games and is also adopted across industries such as film and television, architecture, automotive, manufacturing, and simulation.