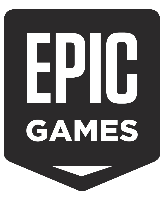 Full Time Job
Business Development Manager - Games
Epic Games
Seoul, Republic of Korea
08-17-2023
Paid

Full Time
Mid (2-5 years) Experience
Job Description
Business Development Manager - Games (APAC)
SALES AND LICENSING
What We Do
We drive adoption and usage for Unreal Engine and provide our customers with the tools and support to make amazing visual projects in the Unreal Engine.
What You'll Do
Epic Games Korea is looking for an 18-month fixed term contract Business Development Manager, Games . You will be responsible for expanding Unreal Engine adoption in the game industry, especially in BBB to AA projects by small to medium sized mobile game developers, or teams that aim to upgrade graphic fidelity to the next level in their upcoming games. The measure of success is primarily increasing new Unreal user adoption, creating quantified customer engagement, raising customer satisfaction, which eventually results in new projects using Unreal.
In this role, you will
• Identify and cultivate new relationships with potential clients in the mobile game space throughout Korea
• Maintain an active pipeline of targeted new user adoption, no. of developers to engage on a monthly, quarterly basis to meet the annual objectives
• Build strong, trusted, lasting relationships with new customers and partners by understanding their needs and business objectives
• Willing to perform outbound contact to new customers, actively participate in industry events/gathering as required to evangelize Unreal engine
• Convert customer problems into new adoption opportunities
• Improve overall customer satisfaction in assigned customer accounts
• Assisting in the creation of specialized documentation, videos, and samples for the Korean market
What we're looking for
• Dev. team producer or/and business development manager experience in the KR game industry
• Min 3~5 years proven track record of gaming industry experience
• Proactive attitude with timely, measurable, result oriented goal setting
• Strong social skills to build and maintain solid business relationships with diverse partners
• Excellent communication and presentation skills in Korean
• Must love games and game developers and willingness to get along with them
• Fluent business English skill for mostly internal communication with counterparts in various offices and HQ
• Decent understanding/knowledge or strong interest in the technologies used to develop games is a plus. (experience of UE / other game engines or technology background is a huge plus)
• Ability to communicate complex technical issues via email or face to face (plus but not mandatory)
• Ability to present complex technical issues in one-to-many situations, trade shows, conferences, etc (plus but not mandatory)
EPIC JOB + EPIC BENEFITS = EPIC LIFE
We pay 100% for Company benefits for both employees (EEs) and dependents (deps) covered by the benefits plan. Our current Company benefits package includes private medical, critical illness/cancer, life insurance, and disease/accident insurance. We also offer a flex benefit allowance and robust mental well-being program through Modern Health, which provides free therapy and coaching for employees & dependents.
비즈니스 디벨롭먼트 매니저 - 게임 분야
에픽게임즈 코리아에서 게임분야의 비즈니스 디벨롭먼트 매니저 역할을 담당할 실력과
열정을 갖춘 분을 찾습니다. 지원자는 아직 언리얼 엔진을 사용하지 않은 중소규모의 개발사 또는 앞으로 개발할 게임의 그래픽 수준을 크게 업그레이드 하고싶은 잠재 고객들에게 언리얼 엔진을 알리고, 도입하도록 하는 주요 업무를 하게 됩니다. 단기간의 매출 최대화보다는, 에픽게임즈가 언리얼 엔진을 통해 가져오려하는 생태계 구축에 기여할 수 있도록, 신규 언리얼 엔진 유저층을 넓히고, 고객의 언리얼 엔진 사용경험의 만족도를 제고시키며, 나아가, 더많은 신규 게임이 언리얼 엔진을 사용하여 개발되도록 하는 것을 주요 목표로 합니다.
주요업무
• 국내 게임업계에서 신규 고객사를 발굴하고, 이들과 새로운 비즈니스 관계 구축.
• 잠재고객사 파이프라인의 주기적인 관리.
• 고객사의 목표와 니즈에 대한 이해를 통해 탄탄하고 신뢰를 바탕으로 장기적 관계를 구축.
• 신규 고객사 방문 및 필요시 다양한 업계의 모임, 이벤트 등 참석을 통한 언리얼 엔진 홍보.
• 언리얼엔진과 추가되는 다양한 툴 제품군에 대한 지식 습득.
• 고객의 문제해결을 언리얼엔진 도입을 통해 해결하도록 노력.
• 담당 고객사의 전반적인 고객 만족 극대화.
• 기술적인 이슈에 대한 일차 대응.
• 한국 시장을 위한 언리얼 엔진 관련 문서, 비디오, 샘플 제작.
필요 조건 및 우대 조건
• 한국 게임업계에서 개발PM 또는 사업개발 경력 (개발자 경력 우대).
• 게임 업계에서 최소 3~5년의 경험.
• 적극적인 업무자세. 달성 가능한 결과를 바탕으로 한 목표설정과 단계적 실행계획 수립능력.
• 다양한 고객사와 확고한 관계를 구축하고 유지할 수 있는 뛰어난 사회성과 창의적인 문제해결 능력.
• 뛰어난 의사소통 및 프리젠테이션 능력.
• 게임을 사랑하고, 이를 만드는 게임개발자들에 대한 관심과 사교성.
• 본사와 해외지사들과의 원활한 내부 커뮤니케이션을 위한 영어 수준 (회화 및 문서).
• 언리얼엔진과 에픽의 툴셋 사용 경험 (우대 조건).
• 게임 개발 기술에 대한 높은 이해도와 언리얼 엔진 및 다른 게임 엔진 업무 경험(우대 조건).
• 복잡한 기술적 이슈를 이메일로 정리하거나 직접 말로 설명할 수 있는 능력(우대 조건).
• 컨퍼런스 등에서 다른 개발자들에게 복잡한 기술적 이슈를 발표할 수 있는 능력 (우대 조건).
Note to Recruitment Agencies: Epic does not accept any unsolicited resumes or approaches from any unauthorized third party (including recruitment or placement agencies) (i.e., a third party with whom we do not have a negotiated and validly executed agreement). We will not pay any fees to any unauthorized third party. Further details on these matters can be found here.
Jobcode: Reference SBJ-rb9k5e-44-200-117-166-42 in your application.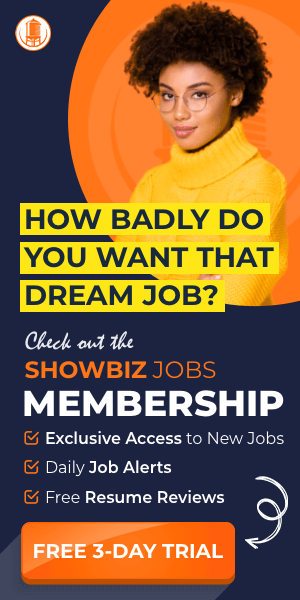 Find More Jobs Like This
Location
Company Profile
Epic Games
Founded in 1991, Epic Games is a leading interactive entertainment company and provider of 3D engine technology. Epic operates Fortnite, one of the world's largest games with over 350 million accounts and 2.5 billion friend connections. Epic also develops Unreal Engine, which powers the world's leading games and is also adopted across industries such as film and television, architecture, automotive, manufacturing, and simulation.