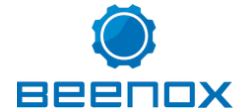 Full Time Job
UI Programmer
Beenox
Quebec City, QC
02-16-2021
Job Description
Beenox is a video game development studio created in 2000. Located in beautiful Quebec City, Canada, Beenox is a wholly owned subsidiary of Activision Publishing Inc., one of the world's top game developers.

The studio is proud to contribute to the development of the Call of Duty video game franchise. Beenox has also contributed to the resounding success of the Crash Bandicoot, Skylanders, Spider-Man, and Guitar Hero franchises.

As members of the Beenox family, we feel as if we're part of a group of like-minded people who are great to work with. Our studio is a real open world where it's easy to have discussions with everyone, including our studio co-heads. Here everyone brings their own unique touch to projects that showcase their talent on a global stage.

You could say that video games are in our blood!

MAIN TASKS
• Efficiently write the Lua code that controls the frontend, in-game UI and flow;
• Use the internal tools to build menu structures and implement the creative vision for the UI
• Fix bugs in all aspects of UI development with the help of QA and production;
• Develop an expert understanding of the UI development tools;
• Develop tools and components for use by other members of the UI team;
• Be an active participant in the UI design of the game as the technical side of the UI team.
• Review the code of his colleagues to ensure a quality code;
• Share knowledge and discoveries with the rest of the team.

REQUIREMENTS
• College Diploma or Bachelor Degree in Computer Science, Programming, Multimedia Integration or any relevant field;
• Experience with languages such as Lua, C++, C, Python and C#;
• Interest in expanding knowledge of different game technologies and systems;
• Ability and interest to work alongside a team of creative individuals to create compelling and engaging interfaces;
• Positive attitude and good adaptability;
• Excel working under the pressure of deadlines while maintaining focus on shipping the product;
• Good communication skills in English and in French;
• Passion for video games.

PLUSES
• Prior experience in a creative and/or artistic environment;
• Experience with any game engine;
• Participation and delivery of at least 1 project in the video game industry;
• Graphic design skills and artistic sense;
• Solid working knowledge of Lua.
Location
Company Profile
Beenox
Activision Blizzard, Inc. is one of the world's largest and most successful interactive entertainment companies and is at the intersection of media, technology and entertainment.