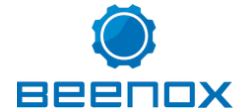 Full Time Job
Programmeur R U00e9seaux S U00e9nior - Senior Network Programmer
Beenox
Quebec City, QC
07-25-2022
Paid

Full Time
Entry (0-2 years) Experience
Job Description
Programmeur(euse) réseaux sénior (mobile) - Senior Network Programmer (mobile) - Beenox
Fondé à Québec et poursuivant sa croissance avec une équipe à Montréal, Beenox possède plus de 20 ans d'expertise dans le développement de jeux. En tant que studio Activision, nous sommes leaders dans le divertissement interactif et impliqués dans la création de titres renommés. ​
C'est avec fierté que nous contribuons grandement à la célèbre franchise Call of Duty, par la création de contenu sur les saisons de Warzone, en dirigeant le développement de la version PC de Call of Duty ainsi qu'en étant impliqué sur une nouvelle expérience mobile. À travers notre histoire, nous avons également participé au succès de Crash Bandicoot, Tony Hawk's Pro Skater, Skylanders, Spider-Man et Guitar Hero.
Travailler chez Beenox, c'est faire partie d'une équipe motivée et solidaire où nous collaborons afin d'arriver à un objectif commun: créer des expériences de jeu mémorables pour des millions de joueurs et joueuses. C'est un environnement à la fois stimulant et valorisant, à l'intérieur duquel chaque personne a une voix et un impact sur les projets et le studio. Viens te joindre à la meilleure équipe de l'industrie pour travailler sur des projets passionnants et créatifs!
Nos avantages
• Rémunération et politique de congés compétitives.
• Assurances collectives payées en quasi-totalité par le studio.
• Épargne-retraite avec contribution de Beenox.
• Croissance professionnelle sur le plan technique et/ou management.
• Différentes formations offertes gratuitement pour les employé(e)s.
...Et beaucoup de plaisir à travers des activités et événements inoubliables!
​À propos du rôle
En tant que programmeur(euse) réseaux, tu mettras en œuvre des systèmes de mise en réseau, y compris le mode multijoueur, le matchmaking, les fonctionnalités sociales ainsi que les exigences techniques des tiers, afin de créer une expérience immersive pour nos joueur(euses).
De plus, tu travailleras en étroite collaboration avec les différents studios d'Activision ainsi qu'avec des partenaires externes. Enfin, tu effectueras une veille technologique des technologies du jeu vidéo.
Plus précisément, en tant que sénior, tu auras à:
• Agir à titre de mentor(e) et devenir une personne ressource pour tes collègues;
• Faire rayonner ton équipe grâce à ton expertise;
• Être capable de naviguer dans l'inconnu : résoudre des problèmes complexes et trouver des solutions adaptées aux besoins du studio et de ses projets;
• Démonter une maturité professionnelle aguerrie, une volonté de se surpasser et savoir faire preuve d'ingéniosité pour améliorer les technologies existantes.
Responsabilités
• Développer du code de mise en réseau pour interagir avec les systèmes backend et les services en ligne;
• Participer à l'amélioration de la base de code existante;
• Concevoir et mettre en œuvre des solutions de code réseau efficaces pour la logique de jeu du client et du serveur;
• Participer aux revues de conception et de code;
• Assurer la qualité et la performance des fonctionnalités développées;
• Assister les utilisateurs internes sur les fonctionnalités élaborées;
• Participer au transfert de connaissances au sein de ton équipe afin de contribuer à son développement professionnel;
• Collaborer avec les différents départements afin que les pipelines de production soient efficaces.
Exigences
• Expérience confirmée en programmation réseau sur PC, consoles ou mobile;
• Participation à la livraison d'au moins deux (2) projets de jeux vidéo;
• Maîtrise du langage C ou C++;
• Maîtrise des concepts comme l'architecture peer-to-peer et client/serveur, la synchronisation, la compensation de lag, les protocoles TCP/UDP ainsi que l'optimisation du trafic réseau;
• Aisance à travailler avec les API RESTful, JSON ainsi qu'à concevoir et implémenter un protocole réseau;
• Attitude positive et bonne capacité d'adaptation;
• Passion pour les jeux vidéo.
//
Founded in Quebec City and continuing its growth with a team in Montreal, Beenox has over 20 years of expertise in the game development. As an Activision studio we are leaders in interactive entertainment and involved in the creation of renowned titles.
We are proud to be a major contributor to the popular Call of Duty franchise, crafting content for the Warzone seasons, owning the development of the PC version of Call of Duty, and being involved in a new mobile experience. Throughout our history, we have also contributed to the success of Crash Bandicoot, Tony Hawk's Pro Skater, Skylanders, Spider-Man and Guitar Hero.
Working at Beenox means being part of a motivated and supportive team where we collaborate to achieve a common goal: crafting memorable gaming experiences for millions of gamers. It's a stimulating and rewarding environment where everyone has a voice and an impact on the projects and the studio. Come join the best team in the industry to work on exciting and creative projects!
Our perks
• Competitive compensation and time-off policy
• Group insurance paid almost entirely by the studio
• Retirement savings with contribution from Beenox
• Professional growth on a technical and/or management level
• Various training courses offered free of charge to employees
...Lots of fun through unforgettable activities and events!
About the role
As a network programmer, you will implement networking systems including online multiplayer, matchmaking, community features, and 1st party technical requirements to build an immersive experience for our players.
Furthermore, you will work in close collaboration with the various Activision studios as well as external partners. Finally, you will carry out a technological watch of video game technologies.
More specifically, as a senior, you will have to:
• Act as a mentor and become a resource person for your colleagues;
• Make your team shine thanks to your expertise;
• Be able to navigate the unknown: tackle sophisticated problems and find solutions adapted to the needs of the studio and its projects;
• Demonstrate a credible professional maturity, a desire to surpass oneself and show resourcefulness to improve existing technologies.
​ Responsibilities
• Develop networking code to interact with backend systems and online services;
• Participate in the improvement of the existing codebase:
• Architect and implement efficient network code solutions for client and server game logic;
• Participate in design and code reviews;
• Ensure the quality and performance of the developed features;
• Support internal users on the crafted features;
• Participate in the knowledge transfer within the team to help its professional growth;
• Collaborate with the different departments so that the production pipelines are efficient.
Requirements
• Confirmed experience in network programming on PC, console or mobile;
• Participation in the delivery of at least two video game projects;
• Proficiency in C and/or C++ language;
• Mastery of concepts such as peer-to-peer and client/server architecture, synchronization, lag compensation, TCP/UDP protocols and network traffic optimization;
• Comfortable working with RESTful APIs, JSON, and network protocol design/implementation;
• Positive demeanor and good adaptability;
• Passionate about video games.
Jobcode: Reference SBJ-rjwp30-3-238-199-4-42 in your application.
Find More Jobs Like This
Location
Company Profile
Beenox
Activision Blizzard, Inc. is one of the world's largest and most successful interactive entertainment companies and is at the intersection of media, technology and entertainment.