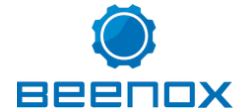 Full Time Job
Programmer
Beenox
Quebec City, QC
01-08-2021
Job Description
Beenox is a video game development studio created in 2000. Located in beautiful Quebec City, Canada, Beenox is a wholly-owned subsidiary of Activision Publishing Inc., one of the world's top game publishers.

The studio is proud to contribute to the development of the Call of Duty video game franchise. Beenox has also contributed to the resounding success of the Crash Bandicoot, Skylanders, Spider-Man, and Guitar Hero franchises.

As members of the Beenox family, we feel as if we're part of a group of like-minded people who are great to work with. Our studio is a real open world where it's easy to have discussions with everyone, including our studio co-heads. Here everyone brings their own unique touch to projects that showcase their talent on a global stage.

You could say that video games are in our blood!

Main Tasks

The programmer can work in several disciplines and specialize in the following fields: Game, engine, technology or graphical programming.
• Develop quality game mechanics alongside the creative teams;
• Ensure the constant evolution of technology associated with different game consoles;
• Develop functionalities of the game engine (graphic, physic, animation system, API);
• Find the optimal solutions for graphics-related challenges in development of the game;
• Ensure user support and quality of develop functionalities;
• Fix bugs throughout the game's development.

Requirements
• Strong experience in C++;
• Good analytical skills;
• Autonomy in fulfilments of tasks;
• Capacity to adapt to internal tools and a changing environment;
• Positive attitude and desire to work on a team;
• Interest in expanding knowledge of different game technologies and systems;
• Knowledge of 3D Studio Max or have experience with another 3D software;
• Passion for video games;
• Very good knowledge of French and English both spoken and written.
Location
Company Profile
Beenox
Activision Blizzard, Inc. is one of the world's largest and most successful interactive entertainment companies and is at the intersection of media, technology and entertainment.