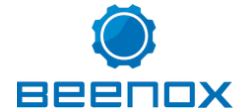 Full Time Job
Gameplay Programmer
Beenox
Quebec City, QC
06-07-2021
Paid

Full Time
Mid (2-5 years) Experience
Job Description
Rapport de la campagne

Beenox  est un studio de développement de jeux vidéo créé en 2000. Situé dans la belle ville de Québec, au Canada,  Beenox  est une filiale à part entière d'Activision  Publishing  Inc., chef de file mondial dans le développement interactif.  

Le studio est fier de contribuer au développement de la célèbre franchise Call of Duty.  Beenox  a également pris part au succès des franchises Crash Bandicoot, Tony Hawk's Pro Skater ,  Skylanders , Spider-Man et Guitar Hero.  

Avec l'arrivée de nouveaux mandats créatifs et l'implication croissante du studio sur la franchise à succès Call of Duty, tu auras l'opportunité de faire briller ton talent et ton expertise qui seront reconnus par des millions de joueurs à travers le monde!

En plus de continuer à diriger le développement de la version PC du tout dernier Call of Duty : Black Ops Cold War , Beenox continue à fournir un soutien essentiel à Call of Duty : Warzone , notamment dans la création de nouveaux contenus pour les prochaines saisons. C'est une chance en or pour toi de travailler sur des projets stimulants, ambitieux et créatifs avec la meilleure équipe qui soit!

Armes secrètes
• Salaire et banque de congés compétitifs
• Fermeture du studio deux semaines pour le congé des Fêtes
• Possibilités d'avancement réelles en termes d'expertise ou de leadership
• Temps supplémentaire rémunéré à temps et demi
• Couverture d'assurances payée en grande partie par l'employeur
• Programme d'épargne-retraite avec contribution de l'employeur
• Cours d'anglais et de français gratuits
• Gym et activités physiques sur les lieux du travail
… et une tonne d'activités sociales et d'événements inoubliables!

Ta mission

Tu seras appelé(e) à participer à l'élaboration de nouvelles mécaniques de jeux ou l'amélioration de fonctionnalités existantes sur des plateformes mobiles (iOS et Android).

Ce travail se fera en étroite collaboration avec divers départements internes (design, script, animation, vfx , etc ) ainsi que divers intervenants externes dans nos studios partenaires chez Activision.

Finalement, tu effectueras une veille technologique des technologies du jeu vidéo (langage de programmation, gameplay émergeants, nouvelles méthodes de travail, etc ).  

Tes objectifs
• Élaborer des mécaniques de jeu de qualité de concert avec les équipes créatives; 
• Adapter des mécaniques de jeux existantes pour de nouveaux supports ( écran tactile , etc. ) ;
• Analyser techniquement les demandes provenant des différents départements ; 
• Implémenter des fonctionnalités de jeu en C++; 
• Assurer le support des fonctionnalités développées auprès des utilisateurs ; 
• Corriger les bugs qui surviennent pendant la production. 

Profil du (de la) joueur (se)
• Connaissance du C++ ; 
• Bonne connaissance des mathématiques (algèbre linéaire et vectorielle) ; 
• Connaissance de plusieurs styles de jeux ; 
• Attitude positive ; 
• Désir apprendre les aspects techniques d'une création d'un jeu vidéo ; 
• Intérêt d'en apprendre davantage sur les différentes technologies utilisées lors de la création d'un jeu vidéo ; 
• Est organisé(e) et démontre sa capacité à r especter les échéanciers ; 
• Bonne capacité de communication et capacité à travailler en équipe ; 
• Passionné (e) p a r les jeux vidéo;
• Atout : Connaissance d' Unreal  Engine 4 ou d' Unity ; 
• Atout : Connaissance en physique mécanique; 
• Atout: Expérience en développement d'application mobile ;
• Atout: Expérience en développement PC et console ;
• Atout: Dévelop p ement de système embarqué en temps réel .

~

Campaign briefing

Beenox is a video game development studio created in 2000. Located in beautiful Quebec City, Canada, Beenox is a wholly owned subsidiary of Activision Publishing Inc., one of the world's top game developers.

The studio is proud to contribute to the development of the Call of Duty video game franchise. Beenox has also contributed to the resounding success of the Crash Bandicoot, Tony Hawk's Pro Skater, Skylanders, Spider-Man, and Guitar Hero franchises.

With the arrival of new creative mandates and a continuing involvement in the blockbuster franchise Call of Duty, you will have the opportunity to showcase your talent and expertise to millions of players around the world!

In addition to continuing to lead the development of Call of Duty: Black Ops Cold War on PC, Beenox continues to provide key development support to Call of Duty: Warzone, including the creation of new content for the upcoming seasons. This is your chance to work on challenging, ambitious and creative projects with the best team ever!

Secret weapons
• Competitive salary and vacation policies
• Studio closed two weeks during Holiday break
• Ample opportunity for internal growth both leadership and expertise
• Overtime paid 1.5x hourly wage
• Comprehensive insurance coverage paid in major part by employer
• Employer contributions to pension plan
• Free French or English classes
• Gym and physical activities on site

… plus a ton of social activities and unforgettable events!

Your Mission

You will participate in the development of new game mechanics or improve existing elements for mobile platforms (iOS and Android).

You will be working closely with various internal departments (design, script, animation, VFX, etc.) and with external resources at our Activision partner studios.

Lastly, you will monitor video game technologies (programming languages, emerging gameplay, new work methods, etc.).   

Your objectives
• Develop quality game mechanics with the creative teams;
• Adapt existing game mechanics to new platforms (touch screens, etc.);
• Perform technical analyses of requests from other departments;
• Implement game elements in C++;
• Provide support of developed features to end users;
• Fix bugs that might come up in production. 

Player Profile
• Knowledge of C++;
• Good grasp of mathematics (linear and vector algebra);
• Familiarity with several game styles;
• Positive attitude;
• Interest in learning technical aspects of video game creation;
• Interest in learning more about the technologies used in video game creation;
• Well-organized and able to meet deadlines; 
• Good communication skills and ability to work on a team;
• Passionate about video games;
• Perk: Knowledge of Unreal Engine 4 or Unity;
• Perk: Knowledge of mechanical physics;
• Perk: Experience in mobile app development;
• Perk: Experience in PC and console development;
• Perk: Real-time embedded system development.
Jobcode: Reference SBJ-gq82k9-18-204-2-146-42 in your application.
Company Profile
Beenox
Activision Blizzard, Inc. is one of the world's largest and most successful interactive entertainment companies and is at the intersection of media, technology and entertainment.