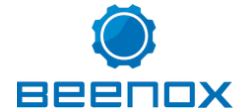 Full Time Job
Environment Artist
Beenox
Quebec City, QC
02-10-2021
Paid

Full Time
Entry (0-2 years) Experience
Job Description
Job Title:Artiste d'environnement / Environment Artist - Beenox

Requisition ID:R004179

(English version Below)

Beenox est un studio de développement de jeux vidéo créé en 2000. Situé dans la belle ville de Québec, au Canada, Beenox est une filiale à part entière d'Activision Publishing Inc., chef de file mondial dans le développement interactif.

Le studio est fier de contribuer au développement des célèbres franchises Call of Duty et Crash Bandicoot. Par le passé, Beenox a également pris part au succès des franchises Skylanders, Spider-Man et Guitar Hero.

Chez Beenox, on sent qu'on fait partie d'un groupe qui nous ressemble, avec qui il fait bon travailler. Notre studio est un monde ouvert où il est facile d'entretenir une discussion avec tout le monde, incluant les co-directeurs du studio. Au final, chaque personne apporte sa touche unique à des projets qui dévoilent leur talent au monde entier.
On peut dire que le jeu vidéo, on a ça dans le sang!

Ce qui vous attend dans ce rôle:

Vous participerez à la création d'environnements uniques et réalistes en passant par les étapes de modélisation, de texturing et d'habillage. Vous mettrez de l'avant vos compétences dans Maya, 3DS Max, ZBrush, Substance Painter & Designer, ainsi que tous autres logiciels maisons utilisés dans le cadre de la production.

Vous aurez un impact significatif sur les niveaux sur lesquels vous serez assigné. Les décisions sont prises en équipe et la charge de travail divisée en fonction des forces de chaque membre.

L'objectif est de repousser la qualité visuelle sur chacun de nos projets. Pour vous plaire dans ce rôle, vous devez voir les contraintes techniques comme des opportunités de vous dépasser et d'apprendre.

Vous aurez à collaborer avec notre équipe d'artistes pour qui l'ambiance de travail est particulièrement importante!

Vous aurez à :
• Intégrer une équipe multidisciplinaire d'artistes, de concepteurs et de programmeurs avec l'intention de créer le meilleur matériel possible;
• Réaliser la modélisation des environnements selon les contraintes techniques;
• Développer un environnement vivant et tellement réaliste qu'il donne le goût de s'y plonger;
• Appliquer les matériaux appropriés ou en créer de nouveaux;
• S'assurer du niveau optimal de détail des objets;
• Créer des panoramas (Vista) si vous maîtrisez ce domaine (atout);
• Communiquer efficacement avec la direction artistique pour s'assurer de la cohérence visuelle;
• Rester à jour sur les techniques afin d'améliorer vos compétences ;
• Apporter votre point de vue de façon constructive au sein de l'équipe dans le cadre de révisions.

Vous êtes :
• Expérimenté: vous détenez au moins un (1) an d'expérience dans un studio du jeu vidéo ou tout autre équivalent, et vous vous éclatez dans ce type d'environnement. Vous démontrez de l'intérêt pour le gameplay et vous avez des connaissances en design de niveau (atout);
• Talentueux : vous êtes en mesure de présenter un portfolio exceptionnel qui démontre votre maîtrise du style réaliste;
• Informé : vous êtes au fait des nouveautés techniques dans l'industrie qui touchent votre expertise. Vous vous faites un devoir de les essayer;
• Autonome : vous êtes autonome, débrouillard et vous voyez chaque nouveau mandat comme un opportunité d'apprendre de nouvelle chose;
• Polyvalent: vous connaissez Maya et/ou 3DSMax et vous êtes particulièrement à l'aise avec zBrush, Substance Painter & Designer ainsi que Photoshop. Vous êtes aussi habitué à travailler avec un engin de jeu;
• Curieux : vous êtes motivé par l'apprentissage de nouveaux outils internes et vous ne vous découragez pas devant le changement régulier;
• Bilingue: Vous avez une très bonne compréhension du français et de l'anglais tant à l'oral qu'à l'écrit;
• Atout : vous avez livré au moins un (1) titre de jeu vidéo;
• Atout : vous vous intéressez à World Machine et/ou Vue.

//

Beenox is a video game development studio created in 2000. Located in beautiful Quebec City, Canada, Beenox is a wholly-owned subsidiary of Activision Publishing Inc., one of the world's top game publishers.

The studio is proud to contribute to the development of the Call of Duty video game franchise. Beenox has also contributed to the resounding success of the Crash Bandicoot, Skylanders, Spider-Man, and Guitar Hero franchises.

As members of the Beenox family, we feel as if we're part of a group of like-minded people who are great to work with. Our studio is a real open world where it's easy to have discussions with everyone, including our studio co-heads. Here everyone brings their own unique touch to projects that showcase their talent on a global stage.

You could say that video games are in our blood!

Here's what awaits you in this job:

Based on your strengths, you'll be asked to contribute to specific environment-related projects. Whether you're interested in assembling levels, panoramas (Vista), or creating accessories, architecture, or organic elements, there'll be no shortage of choice! You'll design your elements in Maya (or 3DS Max) to create awesome environments.

You'll be responsible for designing these elements and applying appropriate textures. Your skills in zBrush, Substance, and any other available software will be put to good use. You'll have a significant impact on the levels to which you're assigned.

Decisions are made as a team and workload is divided according to the strengths of each member. The objective is to improve the visual quality of each game. To feel comfortable in this role, you must see technical constraints as opportunities to excel and learn.

You'll need to:
• Become part of a team of multidisciplinary artists, designers, and programmers determined to create the best possible material
• Develop a living environment that is so realistic that it makes you want to dive right in
• Apply the appropriate textures or create new ones
• Ensure that objects are as detailed as possible
• Create panoramas (Vista) if you master this field (asset)
• Communicate effectively with art direction staff to ensure visual consistency
• Keep up to date with technical aspects so as to improve your skills
• Provide the team with your constructive opinions during the review process

You are:
• Experienced: You have at least one (1) year of experience working in a video game studio or the equivalent, and you crave this type of work environment.;
• Competent: You've successfully delivered at least one (1) realistic type game title;
• Talented: You're able to present an exceptional portfolio which clearly shows your mastery of the realistic style;
• Informed: You've kept up with the latest art innovations and you make it your business to try them out;
• Versatile: You're familiar with Maya and/or 3DSMax and you're especially at ease with zBrush, Photoshop and Substance Painter. You're interested in World Machine and/or Vue (assets). You're also used to working with a game engine;
• Open-minded: You make yourself available to help out with other related tasks such as creating textures and organic or architectural elements;
• Curious: You're keen to learn how to use new internal tools and you don't get discouraged when faced with regular change;
• Bilingual: You have a very good knowledge of French and English both spoken and written.
Location
Company Profile
Beenox
Activision Blizzard, Inc. is one of the world's largest and most successful interactive entertainment companies and is at the intersection of media, technology and entertainment.