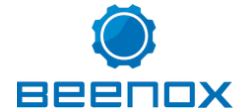 Full Time Job
Environment Artist
Beenox
Quebec City, QC
12-03-2020
Paid
Full Time
Entry (0-2 years) Experience
Job Description
Beenox is a video game development studio created in 2000. Located in beautiful Quebec City, Canada, Beenox is a wholly-owned subsidiary of Activision Publishing Inc., one of the world's top game publishers.

The studio is proud to contribute to the development of the Call of Duty video game franchise. Beenox has also contributed to the resounding success of the Crash Bandicoot, Skylanders, Spider-Man, and Guitar Hero franchises.

As members of the Beenox family, we feel as if we're part of a group of like-minded people who are great to work with. Our studio is a real open world where it's easy to have discussions with everyone, including our studio co-heads. Here everyone brings their own unique touch to projects that showcase their talent on a global stage.

You could say that video games are in our blood!

Here's what awaits you in this job:

Based on your strengths, you'll be asked to contribute to specific environment-related projects. Whether you're interested in assembling levels, panoramas (Vista), or creating accessories, architecture, or organic elements, there'll be no shortage of choice! You'll design your elements in Maya (or 3DS Max) to create awesome environments.

You'll be responsible for designing these elements and applying appropriate textures. Your skills in zBrush, Substance, and any other available software will be put to good use. You'll have a significant impact on the levels to which you're assigned.

Decisions are made as a team and workload is divided according to the strengths of each member. The objective is to improve the visual quality of each game. To feel comfortable in this role, you must see technical constraints as opportunities to excel and learn.

You'll need to:
• Become part of a team of multidisciplinary artists, designers, and programmers determined to create the best possible material
• Develop a living environment that is so realistic that it makes you want to dive right in
• Apply the appropriate textures or create new ones
• Ensure that objects are as detailed as possible
• Create panoramas (Vista) if you master this field (asset)
• Communicate effectively with art direction staff to ensure visual consistency
• Keep up to date with technical aspects so as to improve your skills
• Provide the team with your constructive opinions during the review process

You are:
• Experienced: You have at least one (1) year of experience working in a video game studio or the equivalent, and you crave this type of work environment.;
• Competent: You've successfully delivered at least one (1) realistic type game title;
• Talented: You're able to present an exceptional portfolio which clearly shows your mastery of the realistic style;
• Informed: You've kept up with the latest art innovations and you make it your business to try them out;
• Versatile: You're familiar with Maya and/or 3DSMax and you're especially at ease with zBrush, Photoshop and Substance Painter. You're interested in World Machine and/or Vue (assets). You're also used to working with a game engine;
• Open-minded: You make yourself available to help out with other related tasks such as creating textures and organic or architectural elements;
• Curious: You're keen to learn how to use new internal tools and you don't get discouraged when faced with regular change;
• Bilingual: You have a very good knowledge of French and English both spoken and written.
Location
Company Profile
Beenox
Activision Blizzard, Inc. is one of the world's largest and most successful interactive entertainment companies and is at the intersection of media, technology and entertainment.