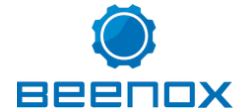 Full Time Job
Concept Artist
Beenox
Quebec City, QC
10-17-2020
Job Description
Beenox is a video game development studio created in 2000. Located in beautiful Quebec City, Canada, Beenox is a wholly-owned subsidiary of Activision Publishing Inc., one of the world's top game publishers.

The studio is proud to contribute to the development of the Call of Duty video game franchise. Beenox has also contributed to the resounding success of the Crash Bandicoot, Skylanders, Spider-Man, and Guitar Hero franchises.

As members of the Beenox family, we feel as if we're part of a group of like-minded people who are great to work with. Our studio is a real open world where it's easy to have discussions with everyone, including our studio co-heads. Here everyone brings their own unique touch to projects that showcase their talent on a global stage.

You could say that video games are in our blood!

You'll need to:
• Determine the content of your artwork with the Art Direction and Level Design teams;
• Iterate quickly with concept sketches and 3D to provide options for the Art Director;
• Create final polished concept art to environments that are so realistic that it makes you want to dive right in;
• Create a variety of artworks to help the team such as paint overs, mood concepts, call-out sheets, quick photobashed sketches, etc.

You have:
• A College Diploma or Bachelor Degree in any relevant field;
• Experience as a Concept Artist or Illustrator (asset);
• Ability and interest to work in a realistic or stylized art style;
• Significant knowledge of architecture, perspective, and industrial design;
• Deep understanding of colors, composition, and lighting;
• Excellent knowledge of Photoshop;
• Ability to integrate photobashing / matte painting techniques;
• Team player and able to work from feedbacks;
• Attention to detail and excellent speed of execution;
• Knowledge of a 3D software and ability to integrate it efficiently into your creative process (asset);
• Passion for video games.
Location
Company Profile
Beenox
Activision Blizzard, Inc. is one of the world's largest and most successful interactive entertainment companies and is at the intersection of media, technology and entertainment.