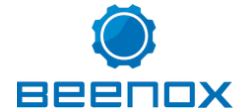 Full Time Job
Character Artist
Beenox
Quebec City, QC
10-29-2020
Paid
Full Time
Mid (2-5 years) Experience
Job Description
Beenox is a video game development studio created in 2000. Located in beautiful Quebec City, Canada, Beenox is a wholly-owned subsidiary of Activision Publishing Inc., one of the world's top game publishers.

The studio is proud to contribute to the development of the Call of Duty video game franchise. Beenox has also contributed to the resounding success of the Crash Bandicoot, Skylanders, Spider-Man, and Guitar Hero franchises.

As members of the Beenox family, we feel as if we're part of a group of like-minded people who are great to work with. Our studio is a real open world where it's easy to have discussions with everyone, including our studio co-heads. Here everyone brings their own unique touch to projects that showcase their talent on a global stage.

You could say that video games are in our blood!

HERE'S WHAT AWAITS YOU IN THIS JOB:

Beenox is looking for someone with a passion for character creation. The artist will be responsible for creating high quality characters for console.

As a member of our team of character artists, you'll work closely with various departments to create characters of high visual quality.

When it comes to the creative process, you're a flexible character artist with a results-oriented approach. Your attention to detail, your knowledge of anatomy, and your artistic qualities are well established. Your emphasis is on details in everything that you undertake.

You will be asked to :
• Become an integral part of a team of multidisciplinary artists, designers, and programmers determined to create the best possible material
• Produce model characters and accessories based on references
• Create PBR materials using Substance Painter
• Work with the artistic director to bring the project vision to life
• Respect the project's technical constraints
• Keep up to date with technical aspects so as to improve your skills
• Provide the team with your opinions during the review process

YOU ARE
• Experienced: You have at least three (3) years of experience working in a video game studio or the equivalent, and you crave this type of environment.
• Competent: You've successfully delivered at least one (1) game title, developing both high- and low-resolution 3D characters.
• Talented: You're able to present an exceptional portfolio which clearly shows your mastery of characters and textures.
• Versatile: You're perfectly at east with zBrush and Substance Painter, Photoshop, and Marvelous Designer (an asset). You're familiar with Maya and/or 3DSMax. You're also used to working with a game engine.
• Flexible: You're keen to learn how to use new internal tools and you don't get discouraged when faced with regular change;
• Bilingual: You have a very good knowledge of French and English both spoken and written.
Location
Company Profile
Beenox
Activision Blizzard, Inc. is one of the world's largest and most successful interactive entertainment companies and is at the intersection of media, technology and entertainment.