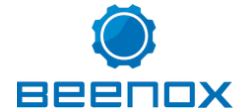 Full Time Job
Automation Specialist
Beenox
Quebec City, QC
10-21-2020
Paid
Full Time
Entry (0-2 years) Experience
Job Description
Beenox is a video game development studio created in 2000. Located in beautiful Quebec City, Canada, Beenox is a wholly owned subsidiary of Activision Publishing Inc., one of the world's top game developers.

The studio is proud to contribute to the development of the Call of Duty video game franchise. Beenox has also contributed to the resounding success of the Skylanders, Spider-Man, and Guitar Hero franchises.

As members of the Beenox family, we feel as if we're part of a group of like-minded people who are great to work with. Our studio is a real open world where it's easy to have discussions with everyone, including our studio co-heads. Here everyone brings their own unique touch to projects that showcase their talent on a global stage.

You could say that video games are in our blood!

Main Tasks

The Build & Automation Programmer develops, analyzes and maintains systems that support and automate the creation of builds. She/he also manages the material resources (hardware) and software resources linked to this process.
• Develops and maintains the software required to automate the build process;
• Supervises, configures and administers the build system and its hardware and software components;
• Offers the required support to the users;
• Works side by side with his/her colleagues to identify system improvement and automation opportunities;
• Develops new tools and/or scripts to build linked to the requirements of the projects underway at the studio;
• Gets involved in problem situations linked to the building system;
• Manages the machines that process builds;
• Organizes and carries out the release process of the game;
• Works closely with the IT team and the Quality Assurance System Specialists team.

Requirements
• Minimum of one (1) year experience in a similar role (test automation, software build);
• Mastery of various tools and languages, among others: Python, Go, C#, C/C++, Puppet, Jenkins, MSBuild, CMake, SN-DBS, Incredibuild, Docker, Kubernetes, Git, Perforce;
• Sense of initiative to suggest improvement and automation opportunities to the team;
• Good analysis ability;
• Autonomous in work organization;
• Adjusts easily to in-house tools and to an environment in constant evolution;
• Desire to improve and keep skills updated with the most recent innovations;
• Positive attitude and ease working as a team member;
• Ability to communicate in both French and English (writing and speaking);
• A passion for video games;
• Experience in the video game industry preferred (asset).
Location
Company Profile
Beenox
Activision Blizzard, Inc. is one of the world's largest and most successful interactive entertainment companies and is at the intersection of media, technology and entertainment.