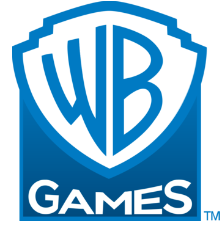 Full Time Job
Senior Producer
WB Games
Paid

Full Time
Executive (10+ years) Experience
Job Description
WarnerMedia showcases some of the most iconic and cherished entertainment, news and sports brands in the world, but we are much more than that. WarnerMedia is truly where art meets science. Our combination of cutting-edge technology and an unrivaled commitment to groundbreaking storytelling builds a sense of community and meaningful connection that is shaping the future of media. We create rewarding opportunities across our entire family of brands, while championing a spirit of inclusion, innovation, self-development and support. Join WarnerMedia as we think big, live true and make the stories that move the world.

Senior Producer

WB Games Montréal, a division of Warner Bros. Interactive Entertainment (WBIE) is looking for a Senior Producer to join its Game Development team, working on AAA titles set in the DC Comics Universe.

As a Senior Producer, you will oversee all phases and teams of development of a single project, from the concept phase through its release. You will manage a large part of the internal development teams to identify risk, define processes, establish schedules, define roles and responsibilities, make sure budgets and resources are spent to high ROI and collaborate with directors and leads on establishing goals and deliverables.

The impact of this role is a healthy team who is efficient (knows what to do, how to do it, and why), collaborative (departments work well together), and promotes professional/technical growth. This impact leads to get actual results in the game, by delivering the different milestones on time and of high quality.

To us it means to:
• Plan, organize and unblock the work of a group of teams.
• Listen, reassure, guide and coach a group of producers, directors and leads.
• Help the Directors formalize their visions and priorities.
• Transform the vision, intentions, or feedbacks from the Directors into actual results in the game.

Responsibilities
• Estimate, plan and coordinate the work efficiently of cross-discipline teams throughout the duration of the production cycle.
• Establish and enforce robust processes to guide the work of the team throughout all the phases of the development cycle.
• Oversee, lead, and collaborate closely with internal and external resources to meet production schedules throughout the entire project.
• Establish development priorities and milestone roadmap.
• Deliver the milestones from concept to ship.
• Work with Finance department to manage the production budget.
• Work closely with the creative, artistic and design direction of the project to get a clear vision and define the priorities.
• Organize and oversee the teams to execute the creative, artistic and design direction.
• Ramp-up the team (elaborate the staffing plan, recruit, find external partners, etc.).
• Monitor the team performance and productivity.
• Manage, mentor, coach and support producers and other team members.
• Participate to the performance reviews and take necessary measures to motivate employees to meet their objectives.

Experience/Skills/Abilities
• Minimum of 10 years of experience in a producer/project manager capacity
• Having shipped at least 2 AAA games
• Having gone through all the phases of the game development cycle (conception to release) in a producer/project manager capacity
• Strong process-oriented mindset and willingness to implement them
• Strong understanding of game development cycle from pre-production to release
• Experience in leading Production teams
• Excellent communication skills
• Strong level of agility and adaptability
• Ability to multi-task to handle a very large number of tasks without losing focus
• Strong sense of ownership
• Fluent in English. Bilingualism French/English is an asset.

Education
• A bachelor's degree or university level certification in management is an asset but is not required.

_______________________________________________

Producteur.rice Senior

WB Games Montréal, une division de Warner Bros. Interactive Entertainment (WBIE) est à la recherche d'un.e producteur.rice senior pour se joindre à son équipe de développement de jeux, travaillant sur des titres AAA se déroulant dans l'univers DC Comics.

En tant que producteur.rice senior, tu superviseras toutes les phases et les équipes de développement d'un seul projet, de la phase de conception à sa publication. Tu géreras une grande partie des équipes de développement internes afin d'identifier les risques, définir les processus, établir des échéanciers, définir les rôles et les responsabilités. De plus, tu t'assureras que les budgets et les ressources sont bien investis afin d'obtenir un bon retour sur investissement. Pour ce faire, tu collaboreras de près avec les directeur.rice.s et les leaders d'équipes pour établir les objectifs et les livrables.

L'impact de ce rôle est une équipe saine qui est efficace (sait quoi faire, comment le faire et pourquoi), collaborative (les départements travaillent bien ensemble) et qui favorise la croissance professionnelle / technique. Cet impact mènera à des résultats réels dans le jeu, en livrant les différents jalons à temps et de haute qualité.

Pour nous, cela signifie :
• Planifier, organiser et débloquer le travail d'un groupe d'équipes.
• Écouter, rassurer, guider et coacher un groupe de producteur.rice.s, de directeur.rice.s et de leaders d'équipes.
• Aider les directeur.rice.s à formaliser leurs visions et leurs priorités.
• Transformer la vision, les intentions ou les rétroactions des directeur.rice.s en résultats réels dans le jeu.

Responsabilités
• Estimer, planifier et coordonner efficacement le travail des équipes interdisciplinaires tout au long du cycle de production.
• Établir et appliquer des processus robustes pour guider le travail de l'équipe tout au long des phases du cycle de développement.
• Superviser, diriger et collaborer étroitement avec les ressources internes et externes pour respecter les échéanciers de la production tout au long du projet.
• Établir des priorités de développement et une feuille de route des jalons.
• Livrer les jalons de la phase de concept à l'expédition.
• Travailler avec le département des finances afin de gérer le budget de production.
• Travailler en étroite collaboration avec la direction créative, artistique et de conception du projet pour obtenir une vision claire et définir les priorités.
• Organiser et superviser les équipes pour exécuter la direction créative, artistique et de conception.
• Augmenter les effectifs de l'équipe (élaborer le plan de dotation, recruter, trouver des partenaires externes, etc.).
• Surveiller les indices de performance et de productivité de l'équipe.
• Gérer, encadrer, coacher, soutenir les producteur.rice.s et les autres membres de l'équipe.
• Participer aux évaluations de rendement et prendre les mesures nécessaires pour motiver les employé.e.s à atteindre leurs objectifs.

Expérience/Compétences/Aptitudes
• Posséder un minimum de 10 ans d'expérience en tant que producteur.rice/chef.fe de projet
• Avoir expédié au moins 2 jeux AAA
• Avoir participé activement à toutes les phases du cycle de développement d'un jeu (de la conception à la publication) en tant que producteur.rice/chef.fe de projet
• Être axé.e sur les processus clairs et vouloir bien les mettre en action
• Solide compréhension du cycle de développement du jeu, de la préproduction à l'expédition
• Expérience dans la direction d'équipes de production
• Excellentes compétences en communication
• Haut niveau d'agilité et d'adaptabilité
• Capacité à effectuer plusieurs tâches à la fois pour gérer un très grand nombre de tâches sans perdre de vue l'objectif
• Grande volonté de prendre les choses en main et d'assumer la responsabilité
• Maîtrise de l'anglais.

Éducation
• Un baccalauréat ou une certification de niveau universitaire en gestion est un atout, mais n'est pas obligatoire.
Jobcode: Reference SBJ-r7b708-3-225-221-151-42 in your application.
Find More Jobs Like This
Location