This posting is no longer active and was removed on 04/09/2021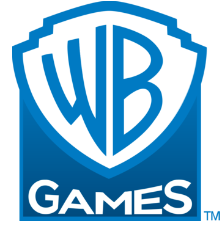 Full Time Job
Quality Assurance Lead, Certification
WB Games
Paid

Full Time
Senior (5-10 years) Experience
Job Description
About WB Games Montreal

Since its launch in 2010, WB Games Montréal has more than 300 employees and continues to grow and recruit additional talents. Working with some of Warner Bros. Studios' biggest brands, including DC Entertainment, the studio is dedicated to developing triple A videogames.

WB Games Montreal, a division of Warner Bros. Interactive Entertainment (WBIE), seeks a Quality Assurance (QA) Lead, Certification.

The Quality Assurance (QA) Lead, certification is to be responsible for leading the quality assurance activities for individual projects to which they are assigned. The QA Lead works closely with their production team, development team, peers and testers to create a complete testing process. In addition the QA Lead is a QA leadership role, where the QA Lead is responsible for mentoring, stewarding, and supervising the QAA and Sr. QAA personnel assigned to the QA Lead's project. This role will support the quality efforts of our internal development studios as well as projects developed by external development studios.

Job Responsibilities
• Oversees the creation and maintenance of project test cases, test suites, test schedule, and other documentation needed for the successful testing of our games
• Monitors team hours and efforts, and adjusts schedules and plans to minimize the accrual of compensatory time, as well as mentor and evaluate performance of Sr QAA and QAA team members on their project(s)
• In charge of planning and driving the PC compatibility efforts on our various projects. This includes, but is not limited to, resource planning, working closely with FQA, Development teams and the Compatibility vendor to ensure the test are properly focused and adapted to the project state and report the results and voice the concerns to each concerned party.
• Communicates with development and production teams to provide timely and accurate updates related to the project and immediately escalates critical issues to appropriate stakeholders. Provides feedback to production and development on the state of the game via issues reported in bug-tracking software, timely project status updates, and via e-mail and face-to-face interactions.
• Participates in and oversees the efforts of team members participating in both internal and external product demonstrations, including but not limited to: Internal press reviews, trade shows, industry conferences, and other locations determined by the needs of the project.
• Enforces testing policies, procedures and standards on the projects they have responsibility for.
• Manages day-to-day activity in the issue tracking database, including routing issues, providing feedback to testers on the quality of their bug write-ups, anticipating usage issues and making recommendations for inclusions/updates to the database administrator, and performing end-of-project triage.
• Participates in staffing plans related to the QA Lead's project(s), and is responsible for day-to-day coaching of testers on their team.
• Contributes to the ongoing effort to refine and maintain processes, policies and procedures related to the QA effort on all games within WB Games.
• Performs other tasks at the discretion of the Quality Assurance Manager

JOB QUALIFICATION STANDARDS

Work Experience
• Minimum of five years video game testing experience.
• Minimum of one year leading teams of testers either formally or informally.

Education, Professional Training, Technical Training or Certification
• High School diploma or equivalent work experience, college degree preferred

Knowledge/Skills
• Demonstrably strong familiarity with QA processes and procedures
• Strong familiarity with the PC game platforms (Compatibility, Stadia, Steam)
• Firm understanding of the PC Hardware trends and ecosystem.
• Proven experience in leading small to large groups of testers
• Solid PC skills, including ability to use Microsoft Office products, bug tracking software, and SDK/Debug tools from platform manufacturers
• Good verbal and written communication skills
• Is detail focused
• Knowledge of video game development industry

Management has the right to add or change duties and job requirements at any time.
Location