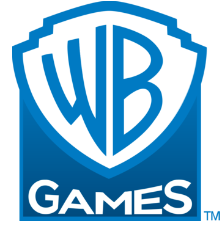 Full Time Job
Motion Capture Technical Manager
WB Games
Paid

Full Time
Senior (5-10 years) Experience
Job Description
Every great story has a new beginning. We're excited to announce that Discovery and WarnerMedia have combined to become Warner Bros. Discovery. WBD is a premier global media and entertainment company offering audiences the world's most differentiated and complete portfolio of content, brands and franchises across television, film, sports, news, streaming and gaming. We're home to the world's best storytellers, creating world-class products for consumers. From brilliant creatives to technology trailblazers and beyond, join us as we step into the next chapter.
Since its launch in 2010, Warner Bros. Games Montréal has more than 300 employees and continues to grow and recruit additional talents. Working with some of Warner Bros. Studios' biggest brands, including DC Entertainment, the studio is dedicated to developing AAA videogames.
Motion Capture Technical Manager
WB Games Montréal, a division of Warner Bros. Interactive Entertainment (WBIE) is looking for a Motion Capture Technical Manager for their next AAA game productions.
In this postion, you will be responsible for the management of the motion capture studio set up and all the motion capture data, audio and video assets produced on our stage.
Day to day, you will work closely across disciplines to capture the combat and acting performances that are used by our animation teams supporting the narrative needs, the in-game cinematics, and the character animations. To succeed in this role, you should be comfortable working in a fast-paced environment, supporting shoot planning with production and the directors, while ensuring that our stage is adequately prepared, and operates smoothly and efficiently.
Using your passion and deep knowledge about the motion capture pipeline and technologies, you will be flexible, adapt to frequent changes and ensure fluid communication to provide visibility over projects accordingly with all levels of talent (directors, supervisors, and peers.)
On team level, it will be your responsibility to oversee your team's efforts (mocap team direct manager) as they refine and solve the data as well as quality assurance before delivery to our animators. Balancing your in-house resources and the need for outsourcing will also be under your purview.
Responsibilities
• Must be able to execute technically difficult work and maintain a productive attitude under the pressure of virtual production.
• Lead the motion capture production team's efforts and inspire them to use best industry's best practices
• Manage the motion capture facilities and equipment by coordinating with Production and Studio to meet requirements. (MoCap gear, cameras set up, mocap suits, markers, tracking objects and safety equipment.)
• Collaborate with the Animation and Cinematic Director towards improving the efficiency of the post-production pipeline.
• Manage data, production deadline and be present during the MoCap shooting sessions.
• Oversee the processing, solving, clean-up, retargeting, and any troubleshooting issues with the captured data to ensure quality before delivering to the animation department.
• Assist mocap team on stage with adjustment of mocap camera and reference camera placement to ensure proper coverage.
Experience
• At least 7 years of experience in motion capture. Experience in video game development is strongly desired.
• At least 3 years of team management experience.
Knowledge/Skills
• Highly proficient in using Vicon Blade with an emphasis on post-production pipelines.
• Strong understanding of Optitrack Motive, Autodesk Motion Builder and Maya.
• Must have great communication skills, able to adapt, receive and give insightful feedback.
• Proactive with demonstrated interest in researching and sharing findings with the team about new technologies and better understanding of the latest advancements.
• Must demonstrate leadership and strong abilities to remain calm and inspire the team to be focused, efficient and positive.
• Python scripting skills and/or character animation experience, is considered a plus, but not required.
Gestionnaire technique de la capture de mouvement (MoCap)
WB Games Montréal, une division de Warner Bros. Interactive Entertainment (WBIE) est à la recherche d'un.e Gestionnaire technique de la capture de mouvement (MoCap) pour ses prochaines productions de jeux AAA.
Dans ce rôle, tu seras responsable de la gestion du studio de capture de mouvement, de sa mise en place et de toutes les données de capture de mouvement, des actifs audio et vidéo produits sur notre scène.
Au jour le jour, tu travailleras en étroite collaboration dans toutes les disciplines afin de capturer les performances de combat et d'action utilisées par nos équipes d'animation soutenant les besoins narratifs, les cinématiques des jeux et les animations de personnages. Pour réussir dans ce rôle, tu devras être à l'aise de travailler dans un environnement au rythmé, soutenir la planification des tournages avec la production et les directeur.trice.s, tout en veillant à ce que notre scène soit bien préparée et fonctionne de manière fluide et efficace.
En utilisant ta passion et tes connaissances approfondies du pipeline et des technologies de capture de mouvement, tu seras flexible, saura t'adapter aux changements fréquents et assureras une communication fluide pour fournir une visibilité sur l'évolution des projets avec tous les niveaux de talents (directeur.trice.s, superviseur.e.s et pairs).
Au niveau de l'équipe, il sera de ta responsabilité de superviser les efforts de ton équipe (gestion directe de l'équipe Mocap) alors qu'iels raffinent et résolvent les données ainsi que l'assurance qualité avant la livraison à l'équipe d'animation. L'équilibrage des ressources internes et les besoins d'externalisation seront également de ton ressort.
Responsabilités
• Doit être capable d'exécuter un travail techniquement difficile et de maintenir une attitude productive sous la pression de la production virtuelle.
• Diriger les efforts de l'équipe de production de capture de mouvement et les inspirer à utiliser les meilleures pratiques de l'industrie
• Gérer les installations et l'équipement de capture de mouvement en coordonnant avec la production et le studio pour répondre aux exigences (Équipement MoCap, installation des caméras, combinaisons Mocap, marqueurs, objets de suivi et équipement de sécurité).
• Collaborer avec la direction de l'animation et des cinématiques pour améliorer l'efficacité du pipeline de post-production.
• Gérer les données, les échéanciers de production et être présent.e lors des sessions de tournage de MoCap.
• Superviser le traitement, la résolution, le nettoyage, le reciblage et tout problème en lien avec les données capturées pour en garantir la qualité avant de les livrer au département d'animation.
• Aider l'équipe Mocap sur scène avec le réglage de la caméra Mocap et le placement de la caméra de référence pour assurer une couverture appropriée .
Expérience
• Au moins 7 ans d'expérience dans la capture de mouvement. Une expérience dans le développement de jeux vidéo est fortement souhaitée.
• Au moins 3 ans d'expérience en gestion d'équipe.
Connaissances et compétences
• Haute compétence dans l'utilisation de Vicon Blade pour les pipelines de post-production.
• Solide compréhension d'Optitrack Motive, d'Autodesk Motion Builder et de Maya.
• Doit avoir de grandes compétences en communication,
[more...]
Jobcode: Reference SBJ-rjwj40-35-172-223-251-42 in your application.
Find More Jobs Like This
Location