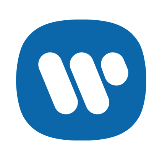 Full Time Job
Digital Operations Coordinator
Warner Music Group
Los Angeles, CA
01-09-2021
Paid

Full Time
Entry (0-2 years) Experience
Job Description
Digital Operations Coordinator

We currently have a fantastic opportunity to join our innovative and highly sought-after Digital Operations team at WEA.

A little bit about our team:
• Within the Digital Operations department of Media Operations, this role will provide end-to-end operational account support for DSPs spanning the Americas and abroad as needed.
• This role will engage in systemic integration of new accounts and ongoing support of existing accounts while ensuring data compliance.
• This role will assist in analysis and distribution of content impacted by the Digital Operations Loss of Rights Takedown Process.
• This role will provide support to affiliates regarding content delivery, XML specifications and other relevant detail relating to the WMG digital delivery process including drafting and distributing educational documentation.

Why this could be your next big break:
• You will be working with a dynamic and innovative team solving the world's supply chain operations problems while helping WMG to exploit its exciting catalog globally.
• You will be at the forefront of an ever-growing and ever-changing field as we constantly adapt to the ways people consume music and the accounts that work to provision that media.
• You will work on a team where no two days are truly alike and being a digital detective is all in a day's work.

Here you'll get to:
• Provide operational support to Digital Service providers in the Americas.
• Participate in operational and regional conference calls to discuss integration statuses, recent deployments and other items pertaining to your region/accounts.
• Cultivate relationships with key stakeholders to better service the business and catalog.
• Triage issues with digital assets, production processes, source media, and client infrastructure.
• Participate in global systemic initiatives, such as XML specification upgrades, encode rationalization efforts, and introduction/education of any technical enhancements pertaining to Digital Service Providers (DSPs).
• Be responsible for DSP support including: new account profile setup; education on our supply chain workflow and standards; contract language adherence and operational compliance; digital content delivery and release management.
• Provide support in setup, monitoring and administration of timed releases.
• Provide support for the timely task of analyzing and distributing Takedowns to product / partner combinations impacted by the Digital Global Loss of Rights Process.
• Provide takedown non-compliance research and outreach as needed.
• Suggest and implement enhancements to our workflows to improve efficiency as needed.
• Document Change Requests and bug fixes, as well as provide the technical teams support in testing enhancements/deployments as needed.
• Participate in organizing and educating regional affiliates on divestment activities, technical deployments, and other supply chain related activity as needed.
• Document Standard Operating Procedures and other relevant educational materials in order to provide training to internal/external users as needed.
• Cross-collaborate with Global Data Operations on international education and training initiatives.

Rockstar candidates will be able to:
• Read, interpret, and amend XML.
• Communicate clearly and effectively.
• Maintain an approachable demeanor.
• Stay organized, on task, and motivated.
• Think critically and creatively.
• Learn and implement new processes, procedures or concepts quickly.
• Review analysis and translate it into actions.
• Use Microsoft Office 360 (Outlook, Excel, Word, PowerPoint, Teams).
• 1-2 years experience preferred.

It would be music to our ears if you also had:
• A passion for music.
• Multi-tasking capabilities.
• Curiosity for our business and your role within it.
• A Bachelor's Degree or equivalent experience.
• Experience in digital content, data, and/or account management.
• Experience with computer programming languages.

Why join us:
• Because according to some of the most respected digital partners in the field, we have the best operations team across the industry.
• Because you'll have fun while challenging yourself and seeing what you're made of.
• Because while we work hard, we have fun and work in a collaborative group.
• Because this team is a technical family.

Warner Music Group is all about our people. We are one global company made up of the most knowledgeable, passionate, and creative people in our business.

It is the mission of every member of the WMG team around the world to create a nurturing environment for artists, songwriters, and the people behind the music, every stage of their career. We strive to set WMG apart from the rest of the industry by embracing a philosophy of innovation that is part of our company's DNA.

Consider a career at WMG and be a part of one of the biggest forces in music today.
Location