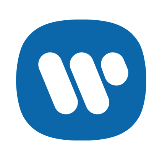 Full Time Job
Coordinator, International A&R
Warner Music Group
Paid
Full Time
Entry (0-2 years) Experience
Job Description
Coordinator, International A&R

We currently have a fantastic opportunity to join our innovative and highly sought-after International A&R team.

A little bit about our team:

Coordinator, International A&R is expected to support the VP, International A&R with collaborations and artist features, as well as assist in the development of existing signings by helping to identify songs, songwriters and producers. They will also co-operate with and connect WMG's A&R executives around the world . They will be an additional A&R resource and creative support across Warner Music's recorded music labels, including Atlantic, Elektra and Warner Records and the international affiliates.

Here you'll get to:
• Expected to develop strong relationships and constantly interface with Global Marketing team around the world
• Must know global roster as well as develop knowledge of other label's appropriate international artists
• Primary support for all A&R; provide co-A&R direction on assigned projects
• Develop strong relationships quickly and consistently
• Communicate effectively with talent, producers, and songwriters.
• Knowledge of current and future trends in music, music business, and pop culture a must
• Possess a high degree of credibility and influence inside and outside company.
• Have the poise, confidence, and talent to work on several projects simultaneously all at the highest level of quality
• Ability to run studio sessions at the most efficient and effective level
• Working knowledge of basic studio functions
• Unique and proven ability to identify new talent that can be a commercially viable asset for the company
• Coordinate with A&R administration to process warner related invoices such as work for hires, consultancy invoices, producer fees, etc.
• Assist in researching new acts and producers for the Warner Music roster projects and act as a liaison between the creative officer, our artists, and the management companies that represent them.
• Assist in coordinating record production; work with mixing and mastering engineers, studio managers, and artists to ensure production deadlines are met.

Rockstar candidates will be able to:
• Extensive network within all levels of music i.e.: Managers, Lawyers, Publishers, Booking Agents, Songwriters, Producers, Independent Labels & Publicists
• Must have deep knowledge of pop and hip hop music
• At least 1 year of assisting a highly active entertainment or media executive
• Microsoft Office and iTunes and ftp website knowledge
• Knowledge and relationships throughout the entertainment field preferred
• Protocols experience preferred
• Familiarity with industry resources, such as Mediabase and Sound Scan
• Ability to execute in new and unfamiliar situations
• Ability to develop strong relationships with counterparts and coworkers.
• Ability to multi-task and respond quickly to emails and calls at any time of day or night (including weekends)
• Must be able to get results in a timely fashion under all circumstances

It would be music to our ears if you also had:
• Very organized especially in use of iTunes, email, and file management
• Professional and able to work under pressure with high-profile clients
• Hardworking and highly motivated
• Meticulous attention to detail
• Outstanding written and verbal communication skills
• Natural sense of urgency
• Excellent organizational and time-management skills

Education/Experience Required:
• Bachelor's Degree preferred.
Location