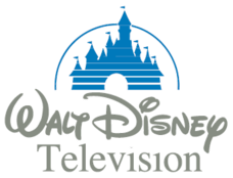 Full Time Job
Executive Assistant, Business Affairs
Walt Disney Television
Job Description
Executive Assistant II, Business Affairs (DGE)

Are you curious about the business side of entertainment? Are you known for keeping your cool under pressure? Have you supported high-level executives and are you up for interacting with the most senior levels of management? Do you also have a soft spot for Disney? If you're nodding your head yes, then consider this Executive Support Professional position supporting members of the Business Affairs department at Disney Channels Worldwide, including Directors, Executive Directors, and VPs.

Look, we get it. There are tons of administrative support opportunities across this and other entertainment companies. This job, however, is different than many because it offers a look under the hood into the business of producing kids' movies and television. You'd be a key member of a fast-paced team that makes deals to license or produce everything you see on the Disney Channels as well as many kids' series and movies on Disney+.

It goes without saying that there will be expense reports, hundreds of phone messages and endless calendar jockeying, but this job is very much about people. The relationship you form with the executives you support enables you to become a true partner. In addition to understanding your executive's business -- and business needs -- inside and out, you'll also want to acquire deep knowledge of the leadership and workings of Disney Channel and related departments across the Disney enterprise. As the ''face'' of your executives within The Walt Disney Company, your professionalism, loyalty and attitude are a reflection of the office, and as such, are a key component to its success.

Responsibilities:

Every day as an Executive Support Professional is different! On any given day you might:
• Research credits of actors, directors, and writers; research & review department deals for comps;
• Interface directly with other executives and their support teams – your ability to work well with people on all levels is a very important part of your job;
• Review your leader's schedule to build-in time for things like thinking and traveling to their next meeting;
• Prepare expense reports and check requests, make travel arrangements, order supplies, shipping, copying, faxing and filing
• Understand the day's priorities so you can be strategic about how you direct phone calls;
• Schedule conference rooms, meetings and video chats;
• Be ready to throw the entire schedule out the door when an emergency comes up, then pick it up again when the dust settles;
• Handle extremely confidential, sensitive information, remembering that Disney is a publicly traded company;
• Draft letters, emails, memos, reports, spreadsheets, short form agreements, and other related correspondence on behalf of your leaders;
• Ability to read contracts and assist in preparing/redlining/editing/proofing of documents
• Assist with and manage special projects
• Collect, compile, and prepare status, tracking, and summary reports
• Able to use/create, and manage workable filing system(s)
• Assist with on-boarding new employees – you'll be the ''friendly face'' that newbies count on to answer all their questions, including some who are extremely senior in the organization;

Basic Qualifications:

Here's what you will need to be successful in this role:
• Experience in administrative support and/or equivalent;
• Sharp written & verbal communication skills – (particularly phone skills and email etiquette);
• Strong proficiency with all types of computers, phones and office equipment, as well as mastery of Microsoft Office programs and working in a Windows environment;
• Desire to immerse yourself fully and learn all aspects of your executive's business;
• Self-starter with ability to handle multiple, high priority tasks in an organized fashion within a face-paced work environment
• Ability to multi-task and prioritize deadlines/deliverables;
• A calm head and steady hand to deal with the unexpected;
• ''EQ'' skills to build bridges, forge alliances and encourage people to want to work with you;
• Complete reliability handling confidential, often highly sensitive information;
• Motivation to be helpful to your leaders and co-workers, to go the extra mile without being asked;
• Some flexibility in your schedule – we value work/life balance, but in a pinch, a bit more time is needed;
• Very strong organizational and time management skills and extreme attention to detail; and
• A highly professional demeanor, positive outlook and a can-do attitude.

Preferred Qualifications:

It would be great if you also had these skills:
• Administrative experience working in either business affairs or legal affairs at a studio, network, talent agency, management company, or entertainment law firm
• Experience with Salesforce-type databases and apps as well as SAP/Concur
• Experience with managing execution of documents (e.g. DocuSign)

Required Education

Education is important to us, here is what we are looking for:
• Required - Bachelor's degree and/or equivalent experience

Preferred Education
• Nice to have - JD degree (but not practicing attorneys)

This position is with Disney/ABC Cable Services, which is part of a business segment we call Walt Disney Television.
Location