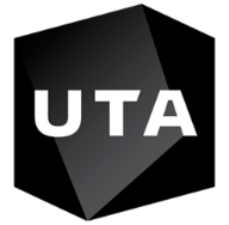 Full Time Job
Data Engineer
United Talent Agency
Los Angeles, CA
01-15-2021
Job Description
UTA is seeking a Data Engineer to design, develop and innovate tools, processes and frameworks for our data using the Microsoft Azure platform. You will be responsible for staying on top of industry trends, adopting the advanced best practices and technologies. You will foster a data-driven culture both inside the Information Technology department and throughout the company,
Our Information Technology team is constantly asking ourselves how we can be different than other agencies and how we can embrace technology to not just stay relevant but to further change the industry itself.

What You'll Do
• Engage business teams to understand requirements, and deliver robust and scalable solutions that can be leveraged for self-service analytics
• Consult with vendors, contractors, application programming staff, and consultants to ensure adherence to industry best practices, data security, and technical standards
• Adoption and support of standard data tools within the Azure data ecosystem
• Automate and streamline data processes to deliver internal and external data sources to be shared and consumed throughout the company

What You Need
• Experience with multiple types of data stores (NoSQL, SQL, Search Indexes)
• Understanding of common data issues and how to resolve them
• Ability to communicate to non-technical co-workers on very technical topics
• Hands-on experience with the data visualization tools such as Tableau
• Understanding of data lifecycles
• Experience implementing robust system integrations using industry standard integration techniques
• Documentation first mindset
• Strong analytical, leadership, problem solving, organizational, and planning skills
• An agile, automate-first & growth mindset
• Ability to mentor and be mentored
• Familiarity with cloud-based solutions and how to leverage them together to create an ideal system

What You'll Get
• The unique and exciting opportunity to work at one of the leading global entertainment companies in Hollywood.
• Access to the tools, leadership and resources you'll need to create and drive a center of excellence
• The opportunity to do the best work of your career
• Work out of an amazing office – that happens to house one of the top modern art collections in the world
• Competitive benefits and programs to support your well-being

About UTA

UTA is one of the world's leading talent and entertainment companies. We help the world's most inspiring people make the world a more inspiring place. Many of our colleagues spend their careers here. It's one of the reasons UTA is considered among the entertainment industry's best places to work.
At UTA, the belief in the client relationship is paramount and marked by respect, a sense of stewardship, and a commitment to an artist's entire creative life. Our commitment to every employee is the same.
UTA seeks the innovators, the entrepreneurs, the talented, the creative, the thoughtful and, the passionate, who share our love for the work all of us are privileged to do. For more information: https://www.unitedtalent.com/about/

UTA and its Affiliated Companies are Equal Employment Opportunity employers and welcome all job seekers including individuals with disabilities and veterans with disabilities.
Location
Company Profile
United Talent Agency
Leading global talent and entertainment company United Talent Agency represents many of the most acclaimed figures across film, television, news, music, sports, theater, fine art, literature, video games, podcasts and other social and digital content.