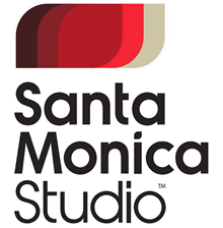 Contract Job
Environment Artist
Santa Monica Studio
Los Angeles, CA
11-23-2020
Paid
Contract
Mid (2-5 years) Experience
Job Description
Environment Artist (Contract)

Join the award-winning team that created God of War

This is an opportunity to contribute to the artistic vision and development of a product with a specialized focus on creating environments and level assets.

As an Environment Artist, you will effectively collaborate with a wide range of development team members outside of your direct discipline, such as the Art Director, Art Leads, Designers, Technical Artists, Animators, Programmers and Producers, to optimally achieve artistic goals and implementation as they relate to design and technological considerations.

Responsibilities
• Creates content, including 3D modeling/sculpting, 2D texture map painting, material setup/UV layout, and LOD creation according to defined quality standards, artistic styles, conceptual designs, development pipelines, technical parameters, and production goals.
• Works closely with the Art Director, Art Lead, Environment Artists, and Concept Artists to create environments that work aesthetically and represent concept work and artistic vision.
• Skilled in level art workflow, including assembly, set dressing, and asset composition across levels.
• Demonstrates the ability to develop a comprehensive knowledge of the art production pipeline and all engine features, tools, and systems associated with the creation of art assets.
• Maintains the artistic goals and vision through all phases of the game development cycle from pre-production through final product release. This entails ensuring environment/level assets are of the highest artistic quality and uphold the integrity of the games design and artistic vision of the game as a whole.
• Maintains a strong knowledge of the game's design to support communication and enable early identification of issues, as well as help drive participation in discussions.
• Facilitates requests or info needs regarding any aspect of the environment/level art creation process as needed.
• Actively improves skill set and abilities by keeping aware of industry trends and techniques, evaluating competitive products, learning new software packages and traditional art methods.
• Possesses strong time management and prioritization skills. Entails collaborating with Production group to develop task lists to ensure assignments are progressing in alignment with schedules, milestones and overall project goals.
• Clearly communicates updates and properly escalate concerns to the appropriate team member(s) and manager(s).

Requirements
• Minimum of three years' industry experience or related experience.
• Strong traditional fine art skills, training, and production experience (illustration, painting, organic forms, color theory, perspective, 2D & 3D design.).
• Proficient in the use of Maya, (or 3D modeling package) Zbrush, and Substance Designer and Painter.
• Familiarity with video game product development including, but not limited to workflow, tools, lighting, high and low poly modeling, texture painting, particle systems, UV layout, in-game animation, material setup, layout, SFX and engine parameters/optimizations.
• Previous or next-gen video game platform experience.
• Good communication, organizational, time management, and interpersonal skills.
• Works under minimal direction to determine and develop an approach to solutions.
• A Bachelor's in fine arts or relevant curriculum or equivalent skill set.

Preferred Experience
• Having firsthand experience on one or more published titles is a plus.

We value talent, self-motivation, and team spirit. In turn, we provide an environment with a large degree of autonomy and opportunities for growth.

PRIVACY NOTICE TO SIE LLC'S JOB APPLICANTS

This Privacy Notice explains what personal information we at Sony Interactive Entertainment LLC collect from you, and why we collect it and use it. This Notice covers our practices regarding the personal information of all applicants to our job positions. Please review it carefully.

Categories of personal information we collect from you

We collect personal information about you throughout the recruiting process, in particular the following categories. Generally, we obtain this information through our Recruiting Team:

A. Identification and contact information
• • Direct identifiers such as your first and last name.
• Indirect identifiers such as a government ID, your Social Security, work permit or passport #.
• Contact information such as your email address, mailing address, telephone number.

B. Other information about you or that can be associated with you such as:
• Sensitive/Protected Data. During the recruitment process, you may (voluntarily) provide us with your ethnicity, gender, military service information, or physical or mental health information, as well as your national origin and citizenship.
• Professional or job position-related information, including your past professional experience, references; background verification; talent management and assessment; information regarding any conflicts of interests; and the terms and conditions of your job offer.
• Non-public education information, including information about your education records, such as grades and transcripts.
Location
Company Profile
Santa Monica Studio
Recognized as a global leader in interactive and digital entertainment, Sony Interactive Entertainment (SIE) is responsible for the PlayStation® brand and family of products and services.