Full Time Job
Superviseur Rendu Render Supervisor
Scanline VFX
Paid

Full Time
Mid (2-5 years) Experience
Job Description
Superviseur(e) de rendu | Render Supervisor
En tant que Superviseur(e) de rendu, vous serez chargé de concevoir et de mettre en œuvre un système complet de prédiction et de gestion de ferme de rendu qui s'intègre parfaitement avec les bases de données de production, les outils de pipeline et les logiciels de gestion de ferme. Vous travaillerez en étroite collaboration avec une équipe de gestionnaires de rendu et l'équipe de direction pour déployer de nouveaux outils et assurer la surveillance active de la ferme de rendu.
As a Render Supervisor, you will drive the design and implementation of a comprehensive farm prediction and management system that seamlessly integrates with production databases, pipeline tools, and farm management software. You will work closely with a team of render wranglers and the management team for deployment of new tools and active monitoring of the render farm.
RESPONSABILITÉS PRINCIPALES | KEY RESPONSIBILITIES
• Travailler en étroite collaboration avec la direction exécutive, la direction du pipeline et l'équipe de supervision des projets pour évaluer les exigences de rendu
• Créer des rapports hebdomadaires sur l'utilisation de la ferme de rendu et signaler à la direction tout problème lié à la ferme de rendu ou des erreurs de tâches récurrentes
• Gérer une équipe de gestionnaires de rendu
• Superviser la priorisation de l'utilisation de la ferme en fonction des besoins de production
• Détecter les tâches de rendu nécessitant plus de temps que nécessaire et fournir un soutien pour l'optimisation des tâches et le dépannage
• Travailler à l'amélioration le pipeline de rendu et de sa documentation
• Work closely with Executive Management, Pipeline Leadership, and Show Supervision team to assess rendering requirements for production and improve rendering pipeline
• Create weekly reports of the farm usage and reports to management any render farm issues or recurring job errors
• Manage and build a team of Render Assistants
• Oversee prioritization of the farm usage based on production needs on a cross-project/facility basis
• Detect jobs that have longer rendering times than necessary and offer support for job optimization and troubleshooting
• Create workflows to better detect rendering times and maximize farm usage and ensures proper documentation
QUALIFICATIONS & EXPÉRIENCE | QUALIFICATIONS & EXPERIENCE
• Connaissance de Deadline ou d'outils de gestion de ferme similaires
• Au moins deux (2) ans d'expérience en gestion de ferme de rendu dans une entreprise d'effets visuels ou d'animation
• Connaissance des outils de création de contenu 3D tels que Maya, 3ds Max, Vray, Houdini
• Expérience en gestion d'équipe et d'employés
• Savoir amener des solutions d'analyse/surveillance, idéalement Elasticsearch et/ou Grafana
• Expérience en programmation Python
• Excellentes compétences en résolution de problèmes
• Bonnes compétences en communication et capacité à synthétiser des rapports et des statistiques pertinentes
• Compréhension des exigences en matière de priorisation des tâches de rendu
• Expérience dans l'utilisation de machines basées sur Windows/Linux
• Compréhension du rôle du matériel dans une ferme de rendu et capacité à discuter avec le service informatique des besoins et des problèmes et des goulots d'étranglement
• Expérience en supervision active sur un projet est un plus
• Knowledge of Deadline or similar farm management tools
• At least two (2) years of experience in render farm management at a VFX or animation facility
• Ability to lead and train members of a team
• Knowledgeable in 3D content creation tools such as Maya, 3ds Max, Vray, Houdini
• Significant experience with analytics/monitoring solutions, ideally elasticsearch and/or grafana
• Experience with scripting in PythonExcellent problem-solving skills
• Good communication skills and ability to synthesize relevant reports and statistics
• Understands the requirements in render job prioritization
• Highly technical, capable to help debug rendering artifacts or render-farm issues
• Experience in using Windows/Linux-based machines
• Understands the role of hardware in a render-farm and able to discuss with the IT department on needs, issues, and bottlenecks
• Experience in active supervision on a show a plus
Chez Scanline VFX, nous nous efforçons de fixer les normes de qualité les plus élevées dans tout ce que nous entreprenons. Nous nous mettons constamment au défi de repousser les limites et de dépasser les attentes. Pour nous, la curiosité est notre force motrice et nous reconnaissons que les plus grandes idées peuvent provenir de qui ce soit.
At Scanline VFX, we strive to set the highest standard of quality in everything we do. We constantly challenge ourselves to break new ground and exceed expectations. Our driving force is curiosity and we recognize that great ideas can come from everyone.
Jobcode: Reference SBJ-rj7b7w-44-200-101-84-42 in your application.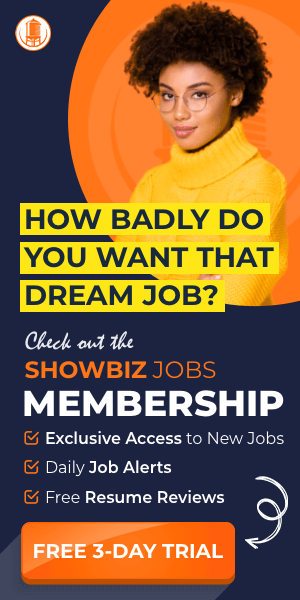 Find More Jobs Like This
Location