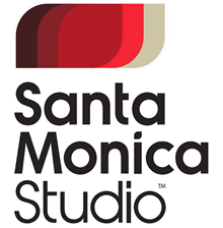 Contract Job
Artist - External Development
Santa Monica Studio
Los Angeles, CA
11-17-2020
Job Description
Join the award-winning team that created God of War

We're looking for an outsourcing generalist to partner with the external development group and work on all things art related. The ideal candidate has experience and knowledge in creating high quality art assets from scratch, including sculpting, baking and texturing assets to final. In this role you'll work with several different art departments and be in the mix between working hands on and giving feedback to external teams. Ideally you excel at one type of asset creation but still have comfort and confidence in a wide variety of styles or asset needs, ranging from environment props to characters.

Responsibilities
• Implement delivered assets into the game engine
• Minor Zbrush mesh cleanup or adjustments on delivered assets as requested by the Art Director or Art Leads
• Texturing and material creation of delivered assets for use in game
• Resolve technical inefficiencies with delivered art assets by giving feedback to the external partner or fixing it internally (ie. Poor UV layouts, Poor mesh topology, LOD issues)
• Communicate clearly between the internal team's needs to the external partners in terms of writing up feedback or making detailed briefs
• Flexible and willing to work on several types of assets including character props, environment props, environment assets, breakables, etc
• Occasionally creating assets from scratch with provided concept art when time permits, including Zbrush high res modeling, low res re-topology, texturing and material creation

Requirements
• Strong experience and competence working in Maya to create basic models and materials
• Can show an online portfolio demonstrating high quality full asset creation from scratch, including modeling, texturing and material creation
• Comfortable working in Zbrush to make sculpting adjustments or sculpt assets from scratch if needed
• Experience working with optimal UV layouts and able to communicate or give feedback on how to improve UV layouts depending on the delivered asset
• Experience in baking maps or resolving map baking issues when going from high res to game res
• Great aesthetic and artistic eye to constantly improve quality of delivered work by giving feedback or making final adjustments internally
• Desire to work on many different tasks and work with many people internally or externally
• A passion for game development and pushing art quality forward in the industry
• Highly organized, self-motivated and able to demonstrate the ability to follow through on tasks
• Be able to communicate to external teams in a professional way that represents our studio in a positive manner and to strengthen relationships with our development partners

Preferred Experience
• Substance designer / painter experience
• Animation experience
• Character art experience
• 2D Art background or concept art skills to help with paintovers or feedback
• Shipped AAA games or games with high quality art in the past
• Understanding of the outsourcing process or experience working with outsourcing in past roles

We value talent, self-motivation, and team spirit. In turn, we provide an environment with a large degree of autonomy and opportunities for growth.

Sony is an Equal Opportunity Employer. All persons will receive consideration for employment without regard to race, color, religion, gender, pregnancy, national origin, ancestry, citizenship, age, legally protected physical or mental disability, covered veteran status, status in the U.S. uniformed services, sexual orientation, marital status, genetic information or membership in any other legally protected category. We strive to create an inclusive environment, empower employees and embrace diversity. We encourage everyone to respond. We genuinely appreciate the time and effort you spent in contacting us and we thank you for your interest in Santa Monica Studio.




Location
Company Profile
Santa Monica Studio
Recognized as a global leader in interactive and digital entertainment, Sony Interactive Entertainment (SIE) is responsible for the PlayStation® brand and family of products and services.