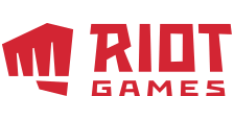 Full Time Job
Product Lead - Valorant eSports, SEA
Riot Games
Job Description
Riot Games was established in 2006 by entrepreneurial gamers who believe that player-focused game development can result in great games. In 2009, Riot released its debut title League of Legends to critical and player acclaim. As the most played PC game in the world, over 100 million play every month. Players form the foundation of our community and it's for them that we continue to evolve and improve the League of Legends experience.

We're looking for humble but ambitious, razor-sharp professionals who can teach us a thing or two. We promise to return the favor. Like us, you take play seriously; you're passionate about games. We embrace those who see things differently, aren't afraid to experiment, and who have a healthy disregard for constraints.

That's where you come in.

As Product Lead for VALORANT Esports, SEA, you will guide the efforts of building a thriving competitive ecosystem for VALORANT in the SEA region including Taiwan, Hong Kong and Macau. Your strategic vision, entrepreneurialism, product management skills, operational excellence and passion for esports will help you to establish new standards in amateur and professional esports. To create holistic, outstanding experiences for players, fans and esports organizations, you will partner with different stakeholders and teams from our local teams of publishing, production, broadcast, business development, league management and operations to the Global Esports team in Los Angeles.

You will report to the Head of Esports, SEA to align your product strategy with our overall esports strategy for the whole region.

Based in Singapore, you'll join a tight knit group of exceptionally bright minded individuals who share our prioritization of player experience, rejection of convention, and passion for gaming. Riot Games SEA is dedicated to creating tailored player experiences that show local players they aren't lost in translation.

Responsibilities:
• Design, oversee, lead and manage esports projects for VALORANT Esports in the SEA Region.
• Manage 3rd party licensees that will help you to operate the different properties that make up the competitive VALORANT ecosystem of the SEA region.
• Tailor new esports experiences to resonate with local markets within the SEA esports region.
• Coordinate between partners and Riot stakeholders (esports, marketing, game teams) towards a shared vision and roadmap for VALORANT esports.
• Manage VALORANT-related tournaments and general esports programs.
• Maintain deep understanding and current awareness of the esports, sports and entertainment industry.

Required Qualifications:
• Experience working in multiple marketing mediums (video content, website development, live events)
• Extensive experience in competitive product management; experience in online / offline esports event production.
• Bachelor's degree in Project Management or a related field, or equivalent experience
• Experience setting a clear strategic vision and translate that vision into a cohesive portfolio of competitive products;
• Experience negotiating deals with tournament organizers, production companies, broadcasters and media groups.

Desired Qualifications:
• Regional experience working across different countries/markets within Southeast Asia, including an understanding of general cultural and localization differences.
• Strong knowledge of the SEA esports industry or the FPS esports industry.

Don't forget to include a resume and cover letter. We receive a lot of applications, but we'll notice a fun, well-written intro that shows us you take play seriously.
Location
Company Profile
Riot Games
Riot Games was founded in 2006 to develop, publish, and support the most player-focused games in the world. In 2009, we released our debut title, League of Legends, to worldwide acclaim. League has gone on to be the most-played PC game in the world and a key driver of the explosive growth of esports.