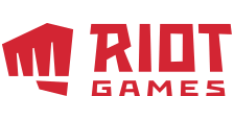 Full Time Job
Illustration Lead - League Of Legends
Riot Games
Job Description
Established in 2020, the Singapore Studio is Riot's second international game development studio. Working together with our Hong Kong Studio, Riot has been expanding our footprint in Asia and accelerating our talent growth to develop games that deliver great experiences to our players. Our mission is to ''scale Riot's games to hyper-serve players.''

We partner with our LA headquarters on game development for League of Legends, Teamfight Tactics, and Legends of Runeterra. We're also building teams for VALORANT and Project L, our take on a fighting game. The Singapore Studio is seeking talented, passionate Rioters with backgrounds in all areas of game development to build games that make it better to be a player.

We're focused on working together to promote individual autonomy, ownership, collaboration, and inclusivity, so every Rioter can be their best while we boldly pursue games.

That's where you come in.

As the Discipline Lead for the Singapore League of Legends Illustration team, your craft expertise, leadership and eye for illustration will help deliver deep engagement and rich fantasy worlds to our players.

You'll continue to build and support a high performing external team, and give them the guidance and context they need in order to deliver amazing illustrations that set industry standards on craft, whist enriching the storytelling of the product they support. Through a mix of craft training and hands on leadership, you will level up the team's craft, mediate and resolve craft disagreements and misalignments, and keep the team motivated towards creating excellent experiences for our players. Using your broad knowledge of the art, craft and technique of illustration, you'll set clear goals for your team, and make sure the process of delivering those goals is as smooth as possible for both your team and their stakeholders.

You will partner closely with the product teams and other artists, ensuring the Splash art is not only excellent in a vacuum, but also effectively promotes and aligns with larger products. You will maintain your own craft skills, inspire creativity and keep a high quality bar with hands on illustration work as you deem necessary.

Responsibilities
• As overall Illustration craft lead on the team, you will oversee the quality of the work the team deliver, and set the bar for excellence
• You will build a world class team by sourcing AAA Illustration talent in China, and develop and grow their Illustration skills through training and feedback
• You will collaborate with Rioters in Hong Kong and worldwide, to make sure product goals are fulfilled and working practices are appropriate
• You will set a clear vision, provide consistent feedback, build trust with your team
• Drive the development of Style Guides and Process Guides
• Lead and improve team rituals to support high quality craft and individual growth
• You will accomplish your mission with complete autonomy if the need arises; you're dedicated in finding creative and effective solutions to vigilantly eliminate difficult problems

Required Qualifications
• Demonstrated ability to create high quality 2D Splash Illustrations
• Extreme proficiency in art fundamentals, visual storytelling and color theory
• Expertise in Splash Style including stylized anatomy, heroic compositions and cinematic believability
• Proven experience leading/mentoring teams and individuals. Growth minded and motivated towards teaching, enabling, and coaching other Illustrators
• Experience giving thorough direction and delivering timely, clear feedback
• A strong communicator and able to convey abstract/sophisticated ideas in a concise way, in English or in Chinese

Desired Qualifications
• Art Leadership experience
• Experience teaching Art, and Illustration in particular, on-line or in person
• Familiarly with League of Legends - the game, it's products, it's players and community
• Familiarity with League of Legends Characters, IP Universes and Lore
• Mandarin speaker
Our Perks:
• Full relocation support
• Full health insurance for you, your spouse and children
• Open paid time off
• Retirement benefits with company matching
• Life insurance, parental leave, plus short-term and long-term disability
• Play Fund so you can broaden and deepen your knowledge of our players and community through games
• We will double down on your donations of time and money to non-profits

Don't forget to include a resume and cover letter. We receive a lot of applications, but we'll notice a fun, well-written intro that shows us you take play seriously.

As a part of the application process, candidates will be expected to provide a portfolio of their work.
Location
Company Profile
Riot Games
Riot Games was founded in 2006 to develop, publish, and support the most player-focused games in the world. In 2009, we released our debut title, League of Legends, to worldwide acclaim. League has gone on to be the most-played PC game in the world and a key driver of the explosive growth of esports.