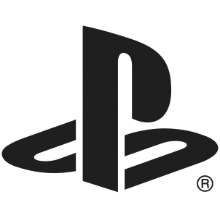 Full Time Job
Pipeline Engineer Manager
Playstation
Kuala Lumpur, Malaysia
10-10-2020
Paid
Full Time
Senior (5-10 years) Experience
Job Description
PlayStation isn't just the best place to play… it's also the best place to work. With the launch of the original PlayStation in 1994, we set out to thrill gamers with amazing experiences.
Our never-ending pursuit to push gaming to new heights is the reason we are recognized as a global leader in interactive and digital entertainment. Under Sony Interactive Entertainment, a wholly-owned subsidiary of Sony Corporation, the PlayStation brand and experience exists because of the passionate dedication of our team who work hard for everyone to play.

The Visual Arts Group and PlayStation Malaysia are a passionate team within the PlayStation family, provides world-class content, development, and services to PlayStation's studios all over the world. Always at the cutting edge of technology, Visual Arts works with studios like Naughty Dog, Insomniac, Santa Monica Studios, Guerrilla Games, Bend Studios, SuckerPunch, San Diego Studio, Japan Studios, and more first-party teams.
Our team is made up of game and film industry professionals from all over the world, working with some of the best minds and companies around.

Why work when you can play? This is life at PlayStation!

Pipeline Engineer Manager

Responsibilities:
• Allocate and plan programming resources
• Schedule and task coders, directly or in conjunction with Production
• Collaborate with Leads, Production, and Game Directors to align programming strengths, resource allocations, and assignments with the creative vision of the game
• Track work progress; follow up to ensure goals are being met
• Present, communicate and advocate engineering perspectives as appropriate and needed
• Develop an interpersonal relationship with the engineers; know their personalities, strengths, and weaknesses
• Support the professional goals and development opportunities for the engineering staff
• Provide coaching (internal development opportunities, mentoring, one-on-ones)
• Plan and execute (or secure) relevant training and conferences for the engineering team
• Counsel as needed (including PIPs and other corrective/disciplinary actions)
• Monitor and review each individual's performance; deliver regular performance appraisals
• Facilitate communication and feedback between engineers and engineering leads
• Collaborate in resume review, phone screening, and interviews
• Promote the engineering culture
• Develop a general knowledge of the engineering infrastructure
• Collaborate with Senior Management, the Lead Producer, the Production Team, and other studio leaders to ensure consistent, transparent, and effective processes across disciplines
• Seek collaborative resolution to both intra and inter team conflicts
• Create and maintain wiki repositories consisting of department information
• Contribute to a positive work environment

Qualifications:
• Bachelor's degree in computer science or equivalent experience
• Minimum five years programming experience
• Minimum one development cycle managing, coaching, and mentoring engineers or technical developers
• Exceptional verbal and written communications skills
• Exceptional attention to detail and follow through
• Experience with staffing and team building
• Knowledge of various project management methodologies and practices
• Project scheduling experience
• Good cross-disciplinary communication
• Unrelenting self-motivation and initiative
• Approachable, relaxed, and friendly demeanor

Code and relevant art sample/reel required. Additionally, a technical test may be given.

We sincerely appreciate the time and effort you spent in contacting us and we thank you for your interest in PlayStation.
Location
Company Profile
Playstation
Recognized as a global leader in interactive and digital entertainment, Sony Interactive Entertainment (SIE) is responsible for the PlayStation® brand and family of products and services.