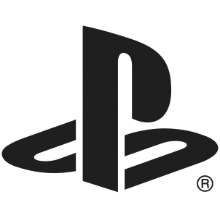 Full Time Job
Manager Of Production
Playstation
Kuala Lumpur, Malaysia
10-10-2020
Paid
Full Time
Senior (5-10 years) Experience
Job Description
PlayStation isn't just the best place to play… it's also the best place to work. With the launch of the original PlayStation in 1994, we set out to thrill gamers with amazing experiences.
Our never-ending pursuit to push gaming to new heights is the reason we are recognized as a global leader in interactive and digital entertainment. Under Sony Interactive Entertainment, a wholly-owned subsidiary of Sony Corporation, the PlayStation brand and experience exists because of the passionate dedication of our team who work hard for everyone to play.

Manager of Production

Kuala Lumpur, Malaysia

The Visual Arts Group and PlayStation Malaysia are a passionate team within the PlayStation family, provides world-class content, development, and services to PlayStation's studios all over the world. Always at the cutting edge of technology, Visual Arts works with studios like Naughty Dog, Insomniac, Santa Monica Studios, Guerrilla Games, Bend Studios, SuckerPunch, San Diego Studio, Japan Studios, and more first-party teams.
Our team is made up of game and film industry professionals from all over the world, working with some of the best minds and companies around.

Why work when you can play? This is life at PlayStation!

The Manager of Production works with Studio Management and the Visual Arts Service Group in San Diego across varied short to long-term project assignments in the areas of Animation, Art, Scanning & Motion Capture. Visual Arts is a dynamic service group with the goal of assisting the developers of PlayStation Studios achieve incredible quality for their titles and this role is a crucial link in that production chain. You will be required to supervise multidiscipline project teams across departments in potentially tight schedule timeframes.

In this role, you will orchestrate efforts between internal teams and distributed global production partners across the world via email, phone & video conferences, Shotgun and proprietary project management tools. Your focus will be on focusing the efforts of the entire Visual Arts team to achieve the industry leading services and deliverables for our clients and effectively manage resources across multiple demanding projects. We are looking as an advocate for solid production practices and harnessing the Production group to establish and maintain those practices.

This position will forecast and resolve a wide range of issues pertaining both to staffing, resourcing and project demands. It requires continuous and cross-departmental interaction and reports to the Visual Arts Director. This role is not for clock-punchers or the faint of heart.

Responsibilities:
• Ensure day-to-day operational and functional needs are effectively broadcast and maintained at an efficient and effective level.
• Gather information from stakeholders, vendors and internal team members to initiate a project and communicate with the discipline-hiring managers with a staffing plan
• Work with Production Supervisors and appropriate Departments leads to generate project budgets and scope parameters.
• Responsible for tracking and modifying the project budgets as developer work scope evolves. Communicate those potential changes to studio management.
• Communicate the budget modifications to ensure SIE financial stakeholders input them into the financial system at the appropriate intervals for evaluation and approval.
• Work with Production team and Department Stakeholders to develop a Project Budget and Production Plan that includes a Project Scope Statement, Work Scope breakdown, staffing schedule and Risk Management Plan.
• Track project progress, work with team to make corrections if the project is not tracking to plan. Regularly communicate status to project stakeholders. Monitor & Control project progress including tracking and projecting actuals and burndowns.
• Proactively manage the needs, issues and expectations of the clients and internal team as project scope and schedule evolves. Manage scope creep via proactive actions such as trend analysis, baseline planning and effective communication of those statuses.
• Be the advocate for the needs of the clients and the internal resources to anticipate and resolve production issues; present solutions for those issues.
• Responsible for delegating tasks and area of responsibility to project managers, associate project managers and coordinators. You will work with the Studio Management and Department Stakeholders to ensure that projects are staffed and resourced properly in alignment with scope and budget.
• It will be your responsibility to bring concerns about staffing to the attention of the Director and Department Stakeholders to ensure production efficacy.

Qualifications:
• 5+ years' experience as a Senior Producer or Senior Project Manager in games or entertainment.
• A thorough understanding of Game Development, Film or 3D Animation processes and pipelines. Production in AAA Game Development environment or Game service provider a plus.
• Strong interpersonal, verbal & written communication, conflict resolution, and diplomacy and facilitation skills.
• Must be able to quickly identify issues, problem-solve, prioritize, forecast needs and work independently in a fast-paced environment.
• Ability to understand and facilitate practices and processes in the following areas – project management, financial cost tracking, hardware and software needs as they relate to game art & cinematic development.
• Demonstrated written and verbal presentation skills concerning scope gathering, especially technical requirements and reporting project progress and risks.
• High functional knowledge of Excel and general financial knowledge.
• Proactive self-starter and a great teammate. Strong leadership skills and ability to multitask in a technically sophisticated and fast-paced work environment.
• Works well under pressure, has a positive attitude and demeanor.

Desired Skills:
• Expert knowledge of AAA Motion Capture Cinematics, Game Animation and Art Asset production. Appreciation of Industry trends and practices in these areas.
• Experience with Shotgun, Perforce or other industry standard tasking and version control software. Ability to modify those tools to work with the studio standards as defined by the Senior Manager of Production. Provide feedback on the tools with the eye on improvement of the systems.
• Demonstrated expert ability to produce Film, Videos, Commercials but preferential consideration given to video game cinematic animation and art assets at a AAA level.
• Bachelors in Business Administration, Game Art or Film/Commercial Production or equivalent.
• Demonstrated knowledge of Animation, Art & Motion Capture as those disciplines relate to Video Games.
• Experience working with remote outsource partner teams in the above capacities.
• Demonstrated ability to provide professional and feedback and suggest optimal ways to manage and improve production workflows via new tools, techniques or approaches.

We sincerely appreciate the time and effort you spent in contacting us and we thank you for your interest in PlayStation.
Location
Company Profile
Playstation
Recognized as a global leader in interactive and digital entertainment, Sony Interactive Entertainment (SIE) is responsible for the PlayStation® brand and family of products and services.