This posting is no longer active and was removed on 11/30/2020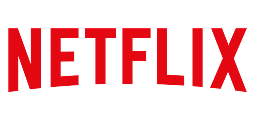 Full Time Job
Post Production Manager
Netflix
London, United Kingdom
10-19-2020
Paid
Full Time
Executive (10+ years) Experience
Job Description
The UK has a deep history as a vibrant Post Production location, attracting filmmakers from all over the world to finish their films. This team at Netflix UK works on all the films that Post in the UK, as well as providing support for films shot locally that will eventually Post in other locations. Additionally, the team is involved with our non-English language films across EMEA, so this is a dynamic position with lots of interesting productions to be involved in.

The role

This role will join the current Post Manager and Coordinator covering our films, expanding the team as our slate grows. In this position, you will partner closely with cross functional teams working on films -- Creative Content, Physical Production, Production Finance, VFX and Legal -- as well as work closely alongside other leads within the Films org and other content types to strengthen Netflix alignment. You will also get involved in management at show level, with a small slate of projects and healthy oversight into the slates of others to help identify trends, opportunities and issues. There will be opportunities to get involved in industry-wide initiatives spearheaded by Netflix and external partners. You will maintain vendor and editorial crew relations, review budgets, schedules, and have the ability to troubleshoot technical and workflow issues.

The role involves being both assertive and diplomatic in interacting with a team that is dynamic and diverse while remaining strongly aligned to our Netflix culture. A solid background in film or high end TV post production is required to be considered for this role. The role will require flexibility for some regional travel within the UK, as well as occasional travel globally.

Specific responsibilities include, but are not limited to:
• A genuine passion to continue working at show level, on a small slate and/ or in a supportive capacity to others
• Provide thought-leadership and support the alignment of tools, systems and processes within the larger team and Netflix
Technical Setup of a Project:
• Work with other internal Netflix teams and external production partners to define dailies and post workflows, such as HDR/SDR colour pipelines, master delivery and final archive.
Post Budgeting and show set up:
• Review creative briefs along with Creative team and provide notes on post production requirements, flagging any potential issues
• Review, prepare and vet show budgets and schedules, providing feedback internally and externally on viability and risks
• Track and manage all post related costs, keeping stakeholders apprised of status
• Work with filmmakers to ensure a smooth & friendly experience of working with Netflix
Post Scheduling:
• Create/Help inform and draft post schedule
• Collaborate with internal teams (including Title Ops, Asset Management and Localisation) and external production team to lock schedule
• Troubleshoot and communicate all changes to the schedule to internal/external teams
Staffing/Vendors:
• Lead or assist with search and hire of key show post staff
• Determine key post vendors to accommodate creative vision and relationships, budget needs, training requirements
Content Management:
• Set up key creative approval sessions where required such as final mix playbacks, VFX reviews or color correction reviews
• Schedule and attend Netflix screenings, previews, premieres, etc as necessary.

Qualifications
• 10 Years + as an experienced Post Production Supervisor on a freelance or staff basis, senior Post facility producer, or similar.
• Experience of having worked on medium and high budget studio, major production company and network projects.
• The ideal candidate will have a deep understanding of and hold relationships within the UK Post Production community
• Humble yet confident communication style, able to build relationships within a diverse team
• Ability to handle a fast paced environment supervising several projects in various points of production (from development through delivery)
• Familiar with the current trends and workflows for HDR, 4K and Atmos
• Willingness to continue learning to ensure understanding of current post process
• Understanding of how to prioritize and respond accordingly and ability to respond after hours for urgent and important matters
• Proficiency in the Google Suite of apps (Drive, Docs, Sheets, Slides, Gmail, Calendar) and PIX a bonus. Proficiency of Movie Magic Budgeting a requirement.
Location