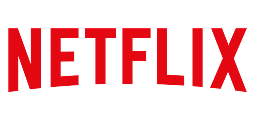 Full Time Job
Digital Producer
Netflix
Los Angeles, CA
10-30-2020
Paid
Full Time
Senior (5-10 years) Experience
Job Description
Netflix is continuing to shape the future of global entertainment. We are bringing new stories to millions of people worldwide by promoting our original, exclusive content. Creative Marketing Production at Netflix is focused on developing and delivering high-impact creative campaigns at speed and scale, to create public joy.

The Role

Reporting to the Director of UCAN (US & Canada) Creative Marketing Production - Films & Awards, you will join a small team of Digital Producers and run point on end to end digital production for our Emmys and Fall Awards campaigns as well as lead key-initiatives related to digital production workstreams. You are able to identify operational solutions that will drive scale and improve quality. Your success will come from active collaboration with both the UCAN and International based Awards teams as well as the other functional teams across AV, Print and Campaign Operations. In this role, you will be a key contributor and supporter in executing and managing awards marketing production across films and series.

We are looking for someone who:

Has the ability to engage, listen and collaborate with internal departments/teams to align early on overall strategy and goals, seeing the cross-functional collaboration through launch.

Ideally has experience in the awards space, managing digital production on awards-campaigns, from strategy development through to tactical execution

Is able to handle multiple campaigns and initiatives at one time, can thrive in a fast paced environment and anticipate and react seamlessly to necessary pivots.

Responsibilities include:
• Develop best-in class digital creative concepts with our agencies and media partners for our UCAN Awards campaigns.
• Streamline our production workflow with the support of our Marketing infrastructure and Marketing Tech teams when needed.
• Manage digital production and oversee the delivery of assets, primary focus on dynamic display, rich media, online video, mobile and social creative types for the EMEA region.
• Lead communications during the production lifecycle to ensure that external agencies and internal stakeholders from Creative, Media, Production are aligned.
• Define, negotiate, communicate, implement and monitor technical quality standards and creative integrity on all project deliverables according to Netflix creative guidelines.
• Drive workflow efficiencies by identifying bottlenecks and instituting project management best practices to decrease operational lag.
• Analyse and provide results on new workflows.

The successful candidate possesses:
• 5-10 years of experience, with a mix between advertising agency and entertainment or tech brand, with an emphasis on digital strategy.
• Knowledge of project management for digital marketing campaigns, including understanding the creative and production process for both video and digital materials.
• Knowledgeable of and familiarity with leading digital production agencies and media partners in UCAN.

Personality Attributes
• You are passionate and curious about all aspects of digital marketing and production.
• You thrive in a fast-paced and demanding environment, possess a high level of intellectual curiosity, and demonstrate strong judgment in the face of ambiguity.
• You are an agile, goal-oriented personality, driven to succeed and always up for a challenge!
Location