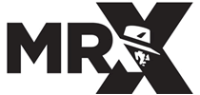 Full Time Job
VFX Producer
MR. X
Job Description
Founded in 2001, MR. X is an award-winning visual effects company specializing in High-Concept series episodic and feature films. With years long relationships with some of Hollywood's top creators, MR. X has delivered the visual effects for critically acclaimed titles like; The Shape of Water, Roma, American Gods and Vikings, to name a few. By partnering with our clients through every stage of their project, we help shape and guide what makes it to the screen, in some of the world's most exciting film and television content. MR. X has facilities in Toronto, Montreal, Bangalore, Los Angeles and Adelaide, with a combined staff of over 800 filmmakers, artists, and programmers. We are MR. X. Partners in storytelling.
The Producer is the manager for the show delivery team, overseeing the budget, financials and all aspects of production to ensure delivery of an expected strong standard and on time. They act as the face of Mr.X to the client, responsible for delivering the expected service standard as well as negotiating our financial compensation post-award and facilitating the production's schedule requirements within Mr.X.
All producers require a basic financial understanding, an aptitude for project management, in-depth experience in scheduling and an ability to manage diverse groups of people and foster strong team bonds.
Client requests, budget management, various deliveries, etc can be challenging at times requiring someone who has grace, tenacity and perseverance to cope within a demanding environment.
• Client Accountability. Proactively foster strong client dialogue/communication at all times.
• Clear direct in client reviews – delivering narrative and commentary that allows others to understand what is required moving forward.
• Financial accountability. Understands financial targets and delivers plans to meeting them including timely and accurate bidding.
• Exploits opportunities for growth and profitability in order to overachieve.
• Aids clean and up-to-date accounting (e.g. revenue forecasting, invoicing)
• Proposes ways in which shows can run more economically, partnering with Finance on this.
• Project management. Ensures reports are reliable, timely and complete. (e.g. Ones, Quota, Client Report)
• Leads weekly show delivery meeting with members of Senior Management, ensuring accurate data is presented and escalating accordingly on missed quota and changes to schedules and quotas.
• Follows through on actions from delivery and escalation meetings. Holds delivery team to account on theirs
• Managing team. Sets the tone for Production team, acting professionally and responsibly at all times and offering mentorship and on-the-job training wherever possible including new Producers.
• Sends regular show-wide communications to update the crews on achievements such as trailer deliveries, weekly finals attainment etc.
• Helps to cultivate a productive and healthy culture, resonating the MPC values.
Qualifications
Producer Essentials:
• Client facing – it is essential to be confident, clear and calm with all clients, and possess an ability to read the room''. The faculties to steer conversations to a constructive outcome, maintaining diplomacy and professionalism, whilst creating a pleasant, warm and productive working relationship are critical.
• Scheduling – there should be a proven ability to schedule work of a complex nature, especially within the VFX space, with a thorough understanding of quota-based tracking and forecasting.
• Adaptability – the will to shift gears mentally and deal with both ambiguity and fluidity whilst supporting and leading others through the same is essential.
• Finance – understanding budgeting, analyzing bids vs. actuals and spend vs. completion, and costing work relative to the scope and within the competitive marketplace are skills that should be well attuned and a basic grasp of profit and loss.
• Commercial acumen – strategic decision-making within the business as an influencer. Being able to understand company finances, resourcing, and the ultimate aims of the business is important.
• Role modelling – demonstrate and lead on the values, initiatives and culture of an organization and motivate large teams directly and indirectly.
• Professional expertise – A strong working knowledge of the VFX industry, trends in consumption and market activity are looked for
• Coaching and mentoring – Whether local Supervisors, junior colleagues or piers, you will be proficient in developing skills, building stronger project leaders and fostering the right culture.
• Organizational skills – personal efficiency, time management skills, and prioritizing competing demands and delegating appropriately are key.
• Trust – a trusted confidante on senior talent management, financial management and new business opportunities
• Calm composure – client requests, various deadlines, and high pressure, must have a strong constitution for demanding situations.
Any of the following technical skills is a bonus:
• Technical proficiency in Windows operating system
• Must have Expert knowledge of MS Office, specifically Excel, Shotgun, FileMaker, and to learn proprietary studio tools quickly and effectively
Any of the following experience is a great advantage:
Previous experience working in a VFX environment
Jobcode: Reference SBJ-g3xnjq-54-227-97-219-42 in your application.
Find More Jobs Like This
Location