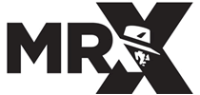 Full Time Job
Head Of Department
MR. X
Adelaide, Australia
2 days ago
Paid

Full Time
Senior (5-10 years) Experience
Job Description
Founded in 2001, MR. X is an award-winning visual effects company specializing in High-Concept series episodic and feature films. With years long relationships with some of Hollywood's top creators, MR. X has delivered the visual effects for critically acclaimed titles like; The Shape of Water, Roma, American Gods and Vikings, to name a few. By partnering with our clients through every stage of their project, we help shape and guide what makes it to the screen, in some of the world's most exciting film and television content. MR. X has facilities in Toronto, Montreal, Bangalore, Los Angeles and Adelaide, with a combined staff of over 800 filmmakers, artists, and programmers. We are MR. X. Partners in storytelling.
Reporting to the Head of Creative Operations and working in tandem with the Department Manager, the Head of Department is responsible for day-to-day operations and long-term strategic management of the Performance Department.
This is an exciting opportunity and challenge which will require you to formulate and articulate a vision and goals for your team while also aligning with the greater Mr. X vision and goals. As the HOD of Performance, you will need to provide support and motivation to the Department through consistent CFX methodology and best-practices on all shows. You will also provide strong technical support for our show-specific Animation Supervisors, leads and artists.
Primary Responsibilities:
Managing the team:
• Manage the training and integration of new artists into the existing team in accordance with the global needs of the business
• Recruiting and casting of the Leads
• Cast and assign appropriate teams to the various projects, balancing the financial, technical and creative considerations of the task
• Nurture creative vision and technical ability, while ensuring balanced personal and professional development
• Assess performance of the team through appraisals (formal as well as informal), and manage career growth and promotions within the wider considerations of the company
Strategy and technical development:
• Have a compelling strategy and vision for the future of the department
• Keep up to date with industry developments and tools
• Ensure the department remains relevant in an ever changing global industry
• Propose and oversee the development of new tools, workflows or techniques as required for successful and efficient delivery of shows
• Monitor workflow and techniques used in the team
• Collaborate with other department HODs to design workflows between their teams
• Report on workflows to the Head of Creative Operations
Show planning, maintenance and delivery:
• Work with the lead artists, supervisors and show production to bid or plan shots, and ensure the project methodologies, quality and schedule expectations are consistent and achievable
• Work with show teams to plan for future challenges and problem solve current issues
• Assist other artists, departments and supervisors solve issues as they arise during production, delegating work where necessary
• Create good communication channels with other departments, show production and senior management to ensure complex information is disseminated appropriately
• Ensure that work is delivered to FEV's global standards, on time and on budget
Areas of focus
Standardized workflows:
• Implement the products and services provided by the workflow group in a consistent fashion
• Collaborate with other department HODs to design workflows between their teams
• Be the visionaries for their department
• Report on workflows to the HCOs
Department planning and maintenance:
• Recruiting and casting Leads
• Shot team planning with DM
• Report crew assessment to DM
• Monitor workflow and techniques used in the team
• Regular leads meetings to determine health of shows
Show planning and maintenance:
• Work with CG supe on show planning documents
• Work with CG supe to plan for future challenges and problem solve current issues
• Work with Department Developers and R&D to address software issues on a show
• Communicate to up and downstream departments to ease ingest and handoff challenges
• Work with VFX Sups to enable the best creative output from the team
Mentoring and supporting:
• Regular 1:1s with key members of the team. (Hipos, Leads, Core)
• Encouraging and supporting leads to delegate and support their teams
• Pairing up team members to enable learning
Training and documentation:
• The HOD is responsible for their team to be trained to a level in which they can perform their duties.
• This can be delegated to leads and buddies
Qualifications
Technical Knowledge/Skills:
• A strong technical background is essential
• Up-to-date knowledge of VFX tools and emerging technologies
• Strong technical understanding of CG pipelines and the ability to develop efficient workflows related to layout and layout presentation and identify additional tools required
• Expert skills in cameras, layout, animation blocking, scene assembly and composition and cinematography are required
• Strong understanding of modeling, texturing, lookdev and stereoscopy; generalist background is essential
• Expert in Maya
• Experience in matchmove is a plus
• Understanding real time visualization tools, knowledge of Unity is a plus
Experience:
• 6+ years of proven leadership and management experience in a leading VFX company or associated industry
Attributes:
• Excellent communication and negotiation skills
• Strong work ethic
• Strong attention to detail
• Excellent interpersonal and organizational skills
• Exercise patience, problem-solving and mediation skills
• Ability to cope with stressful situations and conflict with composure
• Ability to work in an inclusive and diverse organization
• Strong creative ability and flair
• Strong sense of aesthetic
• Excellent team building skills
• Strong business acumen
• Understanding of financial impacts of business decisions
Jobcode: Reference SBJ-d27o77-54-165-57-161-42 in your application.
Find More Jobs Like This
Location