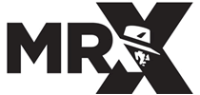 Full Time Job
Compositing TD
MR. X
Adelaide, Australia
03-01-2021
Job Description
Founded in 2001, MR. X is an award-winning visual effects company specializing in High-Concept series episodic and feature films. With years long relationships with some of Hollywood's top creators, MR. X has delivered the visual effects for critically acclaimed titles like; The Shape of Water, Roma, American Gods and Vikings, to name a few. By partnering with our clients through every stage of their project, we help shape and guide what makes it to the screen, in some of the world's most exciting film and television content. MR. X has facilities in Toronto, Montreal, Bangalore, Los Angeles and Adelaide, with a combined staff of over 800 filmmakers, artists, and programmers. We are MR. X. Partners in storytelling.

We are hiring a Compositing TD to join us at Mr. X Adelaide. Capable of delivering award-winning technical solutions to creative challenges we are looking for someone able contribute directly to the success and timely delivery of some of the most technically challenging and widely recognized movies in production.

To work hand-in-hand with our artists and software R&D team, bridging the gap between creative and technical you'll be providing the support for the tools and technologies used to create the stunning imagery for our films. It is a highly dynamic environment, which requires a cool head, creative thinking and pragmatic problem solving. The team needs people who are able to take initiative, understand complex production workflows and constraints to allow the department to create the best possible work as efficiently as possible. Your insight and experience will allow you to collaborate and help design and develop software of the highest quality, and think beyond the scope of each problem - our environment thrives on the ability to communicate complex problems in a simple form to team members, stakeholders and all the way through to users of the system.

We are looking for a candidate with an excellent grasp of VFX processes and pipeline or a enthusiasm to learn quickly - a background in creative application of computer programming is ideal.

Primary Responsibilities
• Work with department head and leads to support the artists.
• Work with artists to resolve issues and solve problems before they escalate
• Play a large role in supporting and improving our existing software stack.
• Contribute technical and user facing documentation.

Qualifications

Skills and Experience
• Degree in Computer Science, Engineering or a Technical VFX Degree.
• Basic understanding of computer graphics, mathematics, and physics/simulation.
• Knowledge of C++ or Python. Fabric's KL and Lua a bonus.
• Experience with Linux operating system and developing on this platform.
• Knowledge of key VFX applications - Maya, Katana, Houdini and/or Nuke and their APIs a plus.
• Experience in a technical customer support role a plus.
• Experience operating in a team environment.

Personal Attributes
• Highly committed and able to work independently and as a team.
• Positive attitude towards learning.
• Extremely organized with good communication skills and an excellent attention to detail.
• Deadline orientated and ability to remain calm in a fast-paced and highly pressure environment.

This is an exciting opportunity to work in the dynamic world of visual effects. If you are an ambitious software developer or technical artist looking for an opportunity to work with cutting edge technology then we look forward to your application.
Location