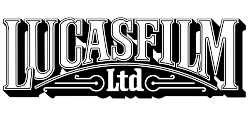 Full Time Job
Technical Assistant
Lucasfilm
Paid

Full Time
Entry (0-2 years) Experience
Job Description
Description

Position at Industrial Light & Magic

The Technical Assistant I (TA) is responsible for providing front line rendering and data management support for ILM VFX Production teams and the facility. TA's are also responsible for managing storage by wrangling data through archiving, removing data and following resource management best practices. The TA team ensures full utilization of the render farm during their shift and communicates as technical issues affecting the throughput the farm arise.

Primary Responsibilities and Accountabilities
• Prioritizes overnight renders. Coordinates processor allocations with Core Pipeline & Show Production teams. Balances processor demands within show, between shows, and as a share of facility pool.
• Responsible for reporting issues with frames post render to the digital artists and CG Supervisors and work to find a solution.
• Works to ensure full resource utilization during the night. Manipulates priorities to ensure that renders are completed by next business day. Reports any machine problems or general issues that hinder the completion of renders to the appropriate department.
• Monitors disk usage for the facility, with a particular focus on individual shows, and on a shot-by-shot basis within those shows. Coordinates show storage needs on a long-term basis with Digital Resource Manager.
• Works with the Digital Resource Manager, CG Supervisors and Core Pipeline team to ensure show follows proper data management procedures.
• Prioritizes, manages, and maintains archive of show data, including creation of archival backups for shows, maintenance of archive database, storage and retrieval of physical media for recent show archives. Fulfills all data restoration requests, including archival research to locate requested data.
• Responsible for maintaining and updating department tools. Works closely with Core Pipeline to ensure that code is clean and well maintained.
• Participates in development projects; writes production and pipeline scripts as required to support ongoing technology efforts.

Reporting Relationships

Reports to the Talent Manager, Studio and receives daily oversight and direction from the Production Engineering Supervisor.

Job Requirements

Education/Experience
• Bachelor's degree in Computer Science, Film Production or equivalent degree.
• 1-2 years relevant work experience.

Required Skills/Competencies
• Excellent verbal and written communication skills required. Strong interpersonal skills and the ability to effectively interact with diverse personalities.
• Strong time management skills; Ability to multi-task and prioritize.
• Aesthetic eye and/or artistic background highly desired.
• Familiarity with film and video post-production and/or computer graphics techniques highly desired.
• Proven ability to work autonomously and in team settings.
• Self-motivated.
• Strong problem solving skills.
• Ability to adapt to a high pressure, fast-paced, dynamic environment.
• Ability to work shift hours as required.

Physical Requirements
• Proven knowledge of and experience with Linux, Mac and Windows operating systems.
• Strong scripting language (e.g. Python, Shell) is highly desired.
• Knowledge of, and experience with, 3D animation software (e.g. Maya, Katana) is highly desired.
• Database knowledge preferred (e.g. Oracle, Redis, MongoDB, Cassandra).
• Knowledge of networking, tape backup systems, hardware a plus.
• VFX, Feature Animation or Episodic production experience a plus.
Location
Company Profile
Lucasfilm
Lucasfilm is among the world's leading entertainment service companies, a pioneer in visual effects and sound across multiple mediums, and is home to the legendary Star Wars and Indiana Jones franchises.