This posting is no longer active and was removed on 02/23/2021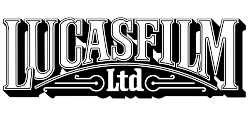 Full Time Job
Senior Facilities Coordinator
Lucasfilm
Sydney, Australia
01-14-2021
Job Description
Description

Position at Industrial Light & Magic

This posting is an opportunity to submit your resume for future consideration; this is not a role that is open at this time. We anticipate this role may be open in the future, but we are not actively hiring for the position. If you would like to be considered for this potential role, please submit your resume. If the role becomes available, you may receive an email or call from a recruiter.

The youngest of all of the ILM studios, the Sydney studio leverages the expertise and technological know-how developed over 40 years at Industrial Light & Magic combined with the top artists and technicians in the region. Knowledge and culture flow freely between the company's five studios and the global team shares tools and workflow allowing for seamless collaboration on all shared projects.

The Senior Facilities Coordinator's primary emphasis is working with our studio Facility Manager to support the maintenance and management of the studio.

Primary Responsibilities:
• Support for the Facilities Manager
• Works with teams on moves and internal desk movements
• New Starters onboarding
• Liaises with Fox Security
• Manages maintenance with Fox Facilities
• Manages stock and supply orders with internal order requirements
• Training - Fire and First Aid, manages expiry and stock of first aid kits
• Responsible for incoming mail and deliveries
• Manages camera and equipment hire and databases
• Leavers processes
• Responsible for facilities and risk mailbox enquiries
• Organises any studio events, meal requirements
• Assists with any ad-hoc projects

Here are the skills and experience you need to be successful in this role:
• Previous experience working in a Facilities position
• At least 2 years of similar experience in a fast paced, international environment.
• Experienced in coordinating events, projects, or large groups of people.
• Experience or passion to work in dynamic environment; ability to juggle multiple tasks.
• Excellent verbal and communication skills.
• Excellent organizational and execution skill
• Keen eye for detail, highly proactive and able to remain calm under pressure
• Ability to be flexible with work schedule
• Promotes teamwork both internally and externally, works exceptionally well with executives, staff and external vendors/visitors.
• Ability to work independently and at times with limited direction.
• Strong proficiency in Microsoft Word, Excel and Powerpoint.
Location
Company Profile
Lucasfilm
Lucasfilm is among the world's leading entertainment service companies, a pioneer in visual effects and sound across multiple mediums, and is home to the legendary Star Wars and Indiana Jones franchises.