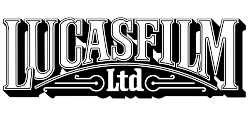 Full Time Job
Facilities Coordinator - , Australia
Lucasfilm
Sydney, Australia
10-06-2020
Job Description
Description

Position at Industrial Light & Magic

This posting is an opportunity to submit your resume for future consideration; this is not a role that is open at this time. We anticipate this role may be open in the future, but we are not actively hiring for the position. If you would like to be considered for this potential role, please submit your resume. If the role becomes available, you may receive an email or call from a recruiter.

ILM opened its Sydney studio in the summer of 2019. The youngest of all of the ILM studios, the Sydney studio leverages the expertise and technological know-how developed over 40 years at Industrial Light & Magic combined with the top artists and technicians in the region. Knowledge and culture flow freely between the company's five studios and the global team shares tools and workflow allowing for seamless collaboration on all shared projects.

As we grow ILM Sydney, we are seeking a variety of talent to join the team and be a part of this exciting opportunity.

The Facilities Coordinator's primary emphasis is working with our studio Facilities Manager to support the studio, and also covers communication and coordination for the executive team. This position reports to the Facilities Manager.

Primary Responsibilities
• Acts as first point of contact and security at reception area; receives and announces visitors, candidates and deliveries.
• Book visitors into the FSA Visitor Access system
• Manage the purchasing and stocking of pantry supplies, first aid kits, facility craft services needs and office supplies.
• Manage visitor parking in the ILM Visitor Car Parks
• Manage meeting room booking and set-up
• Assist with general studio maintenance requirements
• Assist in maintaining studio cleanliness, including but not limited to, packing and unpacking the dishwasher
• Create and maintain a staff contact list
• Assist with on-boarding of new staff, uploading details into company systems accordingly
• Coordination of internal events
• Leadership support tasks
• Assisting in the management of Executive team members such as presentation and meeting preparations and logistics.General administrative support (Task tracking, document printing, NDAs, etc)

Education / Experience

Similar experience would be advantageous.

Required Skills / Competencies
• Experience in coordinating events, projects, or large groups of people would be desirable
• Experience or passion to work in fast-paced, dynamic environment
• Ability to juggle multiple tasks
• Excellent verbal and communication skills
• Ability to be flexible with work schedule
• Promotes teamwork both internally and externally
• Ability to work independently and with limited direction
• Proficiency in Microsoft Word, Excel and Powerpoint.
Location
Company Profile
Lucasfilm
Lucasfilm is among the world's leading entertainment service companies, a pioneer in visual effects and sound across multiple mediums, and is home to the legendary Star Wars and Indiana Jones franchises.