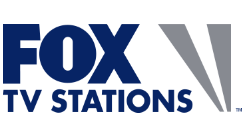 Full Time Job
Producer
Fox TV Stations
Job Description
Fox Television Stations is one of the nation's largest owned-and-operated network broadcast groups, comprising 29 stations in 18 markets and covering over 37% of U.S. television homes. This includes seven duopolies in the top 10 markets: New York, Los Angeles, Chicago, Dallas, San Francisco, Washington, D.C. and Houston; as well as duopolies in Minneapolis, Phoenix, Orlando and Seattle.

JOB DESCRIPTION

Do you love politics? Do you love creating live television? Do you love producing innovative newscasts and special programs? Fox 26 KRIV, the Fox O&O in Houston, TX, is the place for you. We are seeking a dynamic, passionate and creative Producer for our Sunday morning political show as well as live innovative newscasts. In addition, this position may be required to produce live breaking news, live specials as well as pre-planned news programming. Strong journalistic standards required. You must have strong live control room skills and be able to write accurately and quickly particularly in breaking news situations. You will be expected to have complete line producing skills including: writing and editing, developing a rundown, creating graphics as well as video editing. Thorough knowledge of social media and how to manage social media engagement preferred. Our producer must be a strong communicator and have leadership skills and be able to give direction while at the same time being a team-player and collaborator. Must fully participate in the editorial process that leads to story development and work with anchors and reporters to bring their stories to air. You may be required to perform other duties including but not limited to: desktop editing, digital content production, field producing, special projects and occasional assignment desk duties. Other duties assigned as deemed necessary.

Bachelor's Degree required; journalism or a related field preferred. Experience as a show or line producer in a medium or large market preferred. Must be able to work under pressure, meet strict deadlines and multitask. Ideal candidate has familiarity with newsroom computer systems, graphics programs and video editing software. Candidate must be able to work flexible hours/shifts/shows; early mornings, late nights, weekends and holidays may be required. Must have a valid credit card and driver's license.
Location