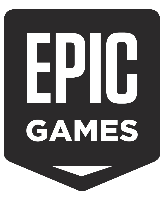 Full Time Job
Technical Sound Designer
Epic Games
Job Description
Audio at Epic

What we do

We raise the quality level of audio in all Epic game titles and technologies as well as engage with a world-class team to create amazing gaming experiences.

Like what you hear? Come be a part of something Epic.

What you'll do

As a member of the Epic Audio Team, you will use your technical and creative skills to their fullest, helping define the future of interactive audio technology.

In this role, you will
• Help raise the quality level of audio in all Epic game titles and technologies.
• Push the development of audio features and integration for Unreal audio engine development.
• Help empower our team by creating and contributing to extensible game audio implementations.
• Evangelize Unreal Engine as a leader in the interactive audio space by developing and sharing cutting edge creative and technical audio techniques with the broader game development community.

What we're looking for
• A skilled technical sound designer with a proven track record of creating compelling industry leading audio experiences and cohesive audio implementations, with excellent knowledge and understanding of the video game development process.
• Demonstrated ability to build best in class extensible audio tech and work with sound designers to create immersive and high quality audio.
• Strong programming skills across both scripting and lower-level languages like C++.
• Experience and proficiency in sound design, showing ability to create high quality assets that match a project's aesthetic.
• Passionate About Games: Should be able to talk about and deconstruct other current games' audio quality and implementation.
• You're user-focused, passionate, scrappy, solutions-focused, and innovative. These traits equal success at Epic and influence everything we do.

Nice to have skills
• Music production.
• Field recording experience.

Remaining knowledge, skills, and abilities needed
• Strong self-management, organizational and problem solving skills, ability to work independently while having a great team player attitude.
• Motivation to always be learning about Unreal Engine tools, and about best practices to achieve desired results within a project's codebase.

About Us

Epic Games spans across 12 countries with 32 studios and 1,800+ employees globally. For over 25 years, we've been making award-winning games and engine technology that empowers others to make visually stunning games and 3D content that bring environments to life like never before. Epic's award-winning Unreal Engine technology not only provides game developers the ability to build high-fidelity, interactive experiences for PC, console, mobile, and VR, it is also a tool being embraced by content creators across a variety of industries such as media and entertainment, automotive, and architectural design. As we continue to build our Engine technology and develop remarkable games, we strive to build teams of world-class talent. ​
Location
Company Profile
Epic Games
Founded in 1991, Epic Games is a leading interactive entertainment company and provider of 3D engine technology. Epic operates Fortnite, one of the world's largest games with over 350 million accounts and 2.5 billion friend connections. Epic also develops Unreal Engine, which powers the world's leading games and is also adopted across industries such as film and television, architecture, automotive, manufacturing, and simulation.