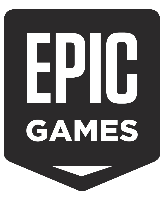 Full Time Job
Technical Product Manager, Games
Epic Games
Guildford, United Kingdom
04-05-2021
Job Description
What we do

The Unreal Engine team is responsible for the game engine that sits at the heart of many AAA games, including our very own Fortnite! Aside from games, Unreal Engine is a critical tool for many other industries: film, animation, live events, automotive design, architectural visualisation and more.

This is a large engineering team filled with some of the most talented developers and visionaries in the industry, focused on building great authoring tools for developers. With the ever increasing fidelity and scale of 3D worlds, we want to help our customers be efficient and solve their workflow issues.

So if you want to be part of a great team working to solve hard problems for a future we are still to define, come and join the team at Epic!

What you'll do

Technical product management is both challenging and rewarding. You will work across multiple disciplines to ensure that we are solving problems in a valuable way. You'll act as 'connective tissue' between teams to ensure that the problem spaces we are working in are consistently understood by everyone and that dependencies are well defined and well communicated.

Working with our Product Managers, you'll engage with our customers and partners to understand their needs and requirements, and then reflect those needs to the engineering teams so that they can build valuable and well-considered solutions. In turn, you'll also explain what we're doing and how it helps those customers and partners.

Sometimes we develop new technologies where we have to explain to the world that what we're doing is important and valuable to them. We aren't always solving the problems customers know they have, sometimes we're working on the problems they don't even know about yet. Being able to explain our solution in terms that customers understand in a way that's meaningful at the technical level is critical to the success of this role.

What we're looking for
• Engineering or Technical Artist experience working with exceptional engineering talent
• Product Management experience
• Deep experience with developing games with state of the art Game Engines, either third party or internal
• A demonstrable track record of shipping tools, technical components or improvements to help development teams
• Alternatively, having been part of a internal technology team creating efficient tools and optimizing pipelines
• Someone that can think in both near-term (tactics) and long-term (strategy)
• Drive consensus by a clever and thoughtful approach
• Excellent communication and relationship-building skills
• Comfortable with change and the need for adaptation

Epic Games deeply values diverse teams and an inclusive work culture, and we are proud to be an Equal Opportunity employer. Learn more about our Equal Employment Opportunity (EEO) Policy here.
Location
Company Profile
Epic Games
Founded in 1991, Epic Games is a leading interactive entertainment company and provider of 3D engine technology. Epic operates Fortnite, one of the world's largest games with over 350 million accounts and 2.5 billion friend connections. Epic also develops Unreal Engine, which powers the world's leading games and is also adopted across industries such as film and television, architecture, automotive, manufacturing, and simulation.