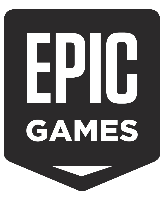 Full Time Job
Technical Product Designer
Epic Games
Stockholm, Sweden
03-16-2021
Job Description
WHY QUIXEL?

Quixel exists to push the computer graphics industry forward. Our mission is to scan the world and put it in the hands of artists, and we strive to build an ecosystem that unlocks triple-A level artistry for everyone. As part of our team, you will help deliver next-gen workflows to CG artists working in films, games, or visualization, to create hyper-realistic or stylized 3D worlds and elements with the world's largest scan library, one-click integrations to their favourite software, and a rapid material creation tool.

Product Design AT Quixel

WHAT WE DO

We are working on the next generation of content creation tools.Our tools are developed with one mission: ''To make life simpler for artists'' , this requires us to tackle some of the biggest open questions in CG and come up with revolutionary workflows.

Product Design is responsible to develop a deep understanding of the problem and devise simple and user-friendly solutions.

WHAT YOU'LL DO

We are looking for a passionate technical product designer who lives and breathes the philosophy of less is more. You will be designing elegant solutions for complex user goals. This requires a deep understanding of the modern texturing process and the general asset creation pipeline, along with a strong grasp of modern UX principles. You will be collaborating with product management, UI/UX designers, and developers to build the product. The product manager focuses on what market problems to solve, the technical product designer focuses on what users need to do to achieve their desired result, and the UI/UX designers focus on how they do that.

IN THIS ROLE YOU WILL:
• Translate complex user/business goals into simple, user-friendly solutions for these problems. Focus on what the user needs to do, to achieve their desired result.
• Steer the design of the application to align with a vision of simplicity and less is more. Safeguarding from an increased initial learning curve as the feature set expands.
• Closely collaborate with the Product Manager to align the application with requirements from different stakeholders.
• Collaborate with the Quixel UX/UI Design team on methodology, individual feature designs, internal tools and libraries and final UI.
• Document feature designs so that developers, QA, design and other teams can understand what they need to do, and provide their feedback.
• Review implemented features to identify gaps in design or implementation.

WHAT WE ARE LOOKING FOR
• Hands on experience and understanding of the creative and technical aspects of real-time 3D content creation.
• Experience as a UX designer, feature designer, product designer or similar role.
• You're user-focused, passionate, scrappy, solutions-focused, and innovative. These traits equal success at Epic and influence everything we do.

NICE TO HAVES
• Hands on knowledge of Quixel's ecosystem (Mixer, Bridge, Megascans)
• Experience with scripting or programming languages.
• Experience using the Unreal Engine.

ABOUT US

Quixel brings artistry and speed back to next-gen workflows, allowing computer graphics artists to create worlds of their own. As part of Epic Games, we continue our mission to scan the world, and make high-quality content and innovative technology freely accessible to everyone in the form of Megascans, Bridge, and Mixer. Discover more at www.quixel.com.

Epic Games deeply values diverse teams and an inclusive work culture, and we are proud to be an Equal Opportunity employer. Learn more about our Equal Employment Opportunity (EEO) Policy here.
Location
Company Profile
Epic Games
Founded in 1991, Epic Games is a leading interactive entertainment company and provider of 3D engine technology. Epic operates Fortnite, one of the world's largest games with over 350 million accounts and 2.5 billion friend connections. Epic also develops Unreal Engine, which powers the world's leading games and is also adopted across industries such as film and television, architecture, automotive, manufacturing, and simulation.