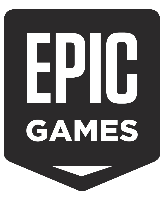 Full Time Job
Gameplay Programmer
Epic Games
Paid

Full Time
Entry (0-2 years) Experience
Job Description
Fondée en 1991, Epic Games est une société de divertissement interactif de premier plan et un fournisseur de technologie de moteur 3D. Epic exploite Fortnite, l'un des plus grands jeux au monde avec plus de 350 millions de comptes et 2,5 milliards de connexions entre amis. Epic développe également Unreal Engine, qui alimente les principaux jeux mondiaux et est également adopté dans les secteurs tels que le cinéma et la télévision, l'architecture, l'automobile, la fabrication et la simulation.­­

Grâce à Unreal Engine, Epic Games Store et Epic Online Services, Epic fournit un écosystème numérique complet permettant aux développeurs et aux créateurs de créer, distribuer et exploiter des jeux et autres contenus. Epic possède plus de 40 bureaux dans le monde avec son siège à Cary, en Caroline du Nord.­­

Tous les postes

Vous ne voyez pas le poste que vous recherchez? Rejoignez notre communauté de talents!

Mettez votre enthousiasme et votre énergie au service de Fortnite, pour prolonger l'aventure d'un des plus gros jeux du monde ! Epic Games recherche des programmeurs de gameplay expérimentés pour l'équipe d'ingénieurs en croissance continue de Fortnite. Nous pensons que les meilleures expériences de jeu proviennent de la collaboration et du travail entre les programmeurs de gameplay, les concepteurs et les artistes. Vous jouerez un rôle crucial dans la conception des futures fonctionnalités de gameplay, qu'il s'agisse de créer de nouveaux objets farfelus dans Battle Royale ou de mener Sauver le monde vers de nouvelles directions enthousiasmantes.

Responsabilités :
• Faire des expérimentations de game design et utiliser des prototypes créés rapidement afin de s'assurer que des décisions architecturales et algorithmiques solides sont prises.
• Collaborer étroitement avec les équipes artistiques et de conception pour créer des fonctions de gameplay pour la version mobile de Fortnite.
• Créer des prototypes et améliorer des fonctions, en acceptant de prendre en compte les critiques.
• Accompagner l'excellence technique de Fortnite sur la version mobile.
• Optimiser les systèmes de jeu existants et corriger les bugs.
• Proposer des idées sur tous les aspects de la production et du développement du jeu.
• Écrire du code efficace et durable.

Qualifications :
• Expérience professionnelle dans le jeu vidéo, dont la participation à des titres AAA commercialisés.
• Esprit très analytique avec de réelles aptitudes à résoudre les problèmes.
• Bonnes compétences en C++ et capacité de coder et d'architecturer des outils et des mécaniques de gameplay.
• De fortes compétences en mathématiques.
• Bonne connaissance des jeux et capacité de décrire ce qui fonctionne et ce qui ne fonctionne pas dans la conception des jeux existants (une passion pour les jeux en ligne est préférée).
• Excellentes aptitudes de communication et de relations interpersonnelles.
• Une expérience des consoles.
• Une expérience de travail sur un jeu en tant que service.
• Beaucoup de motivation personnelle, une forte éthique de travail et une capacité à travailler de façon indépendante.
• Créativité dans la résolution des problèmes et capacité de trouver d'autres solutions que les solutions classiques.
• Intérêt prononcé pour les jeux vidéo.
• Veuillez nous fournir votre C.V. et nous vous recontacterons.

Ça va être Epic !



Come be part of the excitement and energy to help continue building Fortnite into one of the biggest games in the world! Epic Games is looking for experienced Gameplay Programmers to join Fortnite's growing Engineering team. We believe that the best gameplay experiences are driven by collaboration and iteration between gameplay programmers, designers, and artists. You will play a critical role in driving future gameplay features, whether it's new crazy items in Battle Royale, or pushing Save the World in new, exciting directions.

Responsibilities:
• Experiment with game design and use rapid prototyping while ensuring that strong architectural and algorithmic decisions are made
• Work closely with art and design to create and iterate on gameplay features
• Prototype and iterate on features and be willing to accept and respond to critical feedback
• Supporting technical excellence of Fortnite on multiple platforms
• Optimize and fix bugs in existing gameplay systems
• Contribute ideas toward all aspects of the game's production and development
• Write robust, maintainable code

Qualifications:
• Experience developing games professionally, and shipping AAA titles
• A keen analytical mind, with strong problem-solving skills
• Strong C++ skills and the ability to code and architect gameplay mechanics and tools
• Strong math skills
• Well versed in game's and the ability to articulate what is strong/weak about the design of existing games (an interest in online games is preferred)
• Excellent communication and interpersonal skills
• Console experience
• Experience working on a live service game
• Self-motivated, strong work ethic, and able to work independently
• Creativity in problem-solving and the ability to think outside of the established solutions
• Keen interest in games
• Please submit your resume and we'll be in touch soon.



Epic Games valorise profondément la diversité des équipes et une culture de travail inclusive, et nous sommes fiers d'être un employeur garantissant l'égalité des chances. En savoir plus sur notre politique d'égalité des chances en matière d'emploi (EEO) ici.

Epic Games deeply values diverse teams and an inclusive work culture, and we are proud to be an Equal Opportunity employer. Learn more about our Equal Employment Opportunity (EEO) Policy here.
Location
Company Profile
Epic Games
Founded in 1991, Epic Games is a leading interactive entertainment company and provider of 3D engine technology. Epic operates Fortnite, one of the world's largest games with over 350 million accounts and 2.5 billion friend connections. Epic also develops Unreal Engine, which powers the world's leading games and is also adopted across industries such as film and television, architecture, automotive, manufacturing, and simulation.