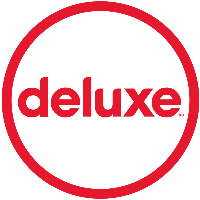 Full Time Job
Video On Demand Co-Ordinator
Deluxe
London, United Kingdom
01-25-2021
Job Description
Job Title: Video On Demand Co-ordinator

Contract: 6 months Fixed-term contract

Trading Subsidiary/Division: Deluxe Broadcast Services

Reporting to: Manager

Deluxe Broadcast Services based in-house at The Walt Disney Company are recruiting a Video On Demand Co-ordinator.

Summary of the role

Working in a team within Content Distribution, the Co-ordinator is responsible for the efficient delivery of materials for allocated VOD platforms across specific markets, within agreed timelines and technical specifications. Demonstrating excellent customer focus and communication skills, the ability to prioritise and remain calm under pressure is essential. The role requires good project management skills and a keen interest in new technologies.

Key Responsibilities
• Responsible for the efficient delivery of materials for allocated VOD platforms across specific markets, within agreed timelines and technical specifications.
• Review systems for asset statuses and liaise with the Disney Content Prep team to ensure all required content is created, ingested and QC passed within agreed timeframes, in order to ensure successful, on time delivery to VOD platforms.
• Liaise with various Disney departments regarding asset creation and preparation, promotional materials, schedules, delivery dates, technical & rejection issues to ensure streamlined processes and on time deliveries and re-deliveries when required.
• Liaise with Programming and Marketing departments in relation to availability of materials and delivery arrangements.
• Primary liaison for VOD platforms servicing requests from EMEA
• Regular communication with platforms to ensure Customer satisfaction
Other General Activities
• Attend and contribute to Team and Departmental meetings.
• Attend training sessions where applicable
• Work effectively with departmental colleagues and cross-functionally with other members of Media Services
• Develop and maintain strong working relationships with internal and external parties.
• Adhere to defined business processes, taking opportunities to improve.
• Provide training for colleagues as required.
• Contribute suggestions for workflow and systems improvement.
• Provide holiday and sickness cover for colleagues under the 'Buddy' scheme.

Experience/Knowledge:
• Proven demonstrable experience within the industry.
• Experience of working with New Media clients and platforms an advantage.
• Excellent project management skills and experience

Personal skills required for role:
• 'Can do' attitude
• Excellent communication skills
• Strong organisational skills and ability to prioritise
• Ability to work well under pressure
• Excellent interpersonal skills
• Commitment to continuous improvement
• Excellent attention to detail
• Confident and able to tackle challenging situations
• Innovative approach to work and problem solving
• Language skills in relation to the above countries preferred an advantage.
• Demonstrable computer literacy essential (Microsoft Office, Excel)
• Diligent
• Eager and ready to learn
• Self-motivated

Hours of Work: 37.5 hours per week.
Location
Company Profile
Deluxe
About the Company
Since 1915, Deluxe has served as the trusted partner to the global entertainment industry: from the major Hollywood studios to new global content platforms, as well as leading local content producers, broadcasters and distributors around the world.
Our comprehensive offering of creative post-production and digital delivery solutions enables our clients to enhance and maximise the value of their content globally. We provide an end-to-end suite of services unrivalled in breadth, scale and global scope: high-end audio and visual post production for television and film; content management; content marketing; content localisation; and IP-based global distribution.
Deluxe is a Los Angeles-based company with operations in over 25 countries around the world. Whilst the International business of Deluxe comprises less than half of the revenue of the business today, we expect this share to increase substantially as we lead the international growth agenda for the business.
Deluxe is a best-in-class employer, with over 8,000 of the most respected technologists and artists in the industry. We foster a culture of ingenuity, passion and collaboration to support our clients and our people, in all their endeavours.

At Deluxe, we work with the following values:
Be Pioneers: We innovate and push for boundless creativity through curiosity.
Pursue Diversity: Different views and experiences are advantages. Our global presence gives us perspectives that drive better business.
Act with Integrity: We are honest and forthright in our dealings. Building trust builds a better company.
Take Ownership: We are accountable for ourselves, our colleagues, our clients and our company.
Collaborate: Together we are stronger. We deliver more success through shared goals and mutual support.
Exceed Expectations: We understand our colleagues' and clients' needs and always exceed expectations.