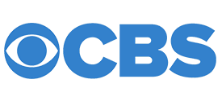 Full Time Job
Helicopter Reporter / Photographer
CBS Television Stations
Studio City, CA
10-08-2020
Job Description
Helicopter Reporter / Photographer - Union

DESCRIPTION:

KCBS2/KCAL9 TV, the ViacomCBS Owned & Operated Duopoly in Los Angeles, is seeking an experienced Helicopter Reporter/Photographer. This position will report News LIVE for both stations. In addition to on-air duties, this position will represent the duopoly at a variety of public and station events, and perform other duties as assigned.

Required Skills/Experience:

Candidates must demonstrate the ability to:
• Report live and on tape, scripted and unscripted, with clarity, accuracy and confidence
• Shoot live video from a helicopter camera
• Collaborate effectively with a wide range of personnel to create compelling content
• Maintain a steadfast commitment to accuracy and fairness
• Listen to, program and understand police/fire scanners.
• Deliver strong, compelling live shots
• Represent the stations at public and company events

QUALIFICATIONS:

Preferred Skills/Experience:
• Top twenty market experience
• Experience reporting/shooting from a helicopter
• Strong connections with law enforcement and public safety communities

Minimum Education Level:

College degree or equivalent experience

Additional Candidate Instructions:

Referral Instructions:

All qualified candidates MUST apply to the CBS Television Stations online Applicant Tracking System:

www.cbsandyou.com(internal applicants) and www.cbscorporation.com(external applicants).

This is the ONLY method by which applications will be accepted for open positions.

NO PHONE CALLS OR EMAILS PLEASE. Only qualified candidates considered for this position will be contacted for an interview. We regret that we cannot accept phone calls or respond to individual inquiries.

CBS is an Equal Opportunity Employer. It is the continuing policy of CBS to afford equal employment opportunity to qualified individuals regardless of their race, color, religion, sex, national origin, age, or physical or mental disability, veteran's status, marital status, height or weight and to conform to applicable federal and state laws and regulations.


Location