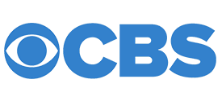 Contract Job
Desk Assistant
CBS Television Stations
Job Description
Desk Assistant (freelance)

DESCRIPTION:

DESCRIPTION SUMMARY:

To assist assignment editors, reporters and producers in daily news coverage.

PRIMARY RESPONSIBILITIES :
• Work at the direction of assignment editor to follow up on story tips and make beat checks
• Answer questions from the public on matters related to news gathering
• Conduct interviews as needed
• Organize printed scripts for production staff and talent
• Run assignment desk as needed
• Special projects as assigned.

QUALIFICATIONS:

Required:

Bachelor's degree in Journalism or related field. Prior experience working in a Newsroom on an Assignment Desk as an assignment editor is a HUGE plus. Prior internship in broadcast newsroom desired. Individual should be results-oriented, dependable, detail-oriented and courteous. Ability and flexibility to work odd hours, weekends and holidays required.
Location