This posting is no longer active and was removed on 06/14/2021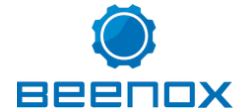 Full Time Job
Development Tester
Beenox
Quebec City, QC
06-10-2021
Job Description
Rapport de la campagne

Beenox est un studio de développement de jeux vidéo créé en 2000. Situé dans la belle ville de Québec, au Canada, Beenox est une filiale à part entière d'Activision Publishing Inc., chef de file mondial dans le développement interactif.

Le studio est fier de contribuer au développement de la célèbre franchise Call of Duty. Beenox a également pris part au succès des franchises Crash Bandicoot, Tony Hawk's Pro Skater, Skylanders, Spider-Man et Guitar Hero.

Avec l'arrivée de nouveaux mandats créatifs et l'implication croissante du studio sur la franchise à succès Call of Duty, tu auras l'opportunité de faire briller ton talent et ton expertise qui seront reconnus par des millions de joueurs à travers le monde!

En plus de continuer à diriger le développement de la version PC du tout dernier Call of Duty : Black Ops Cold War, Beenox continue à fournir un soutien essentiel à Call of Duty : Warzone, notamment dans la création de nouveaux contenus pour les prochaines saisons. C'est une chance en or pour toi de travailler sur des projets stimulants, ambitieux et créatifs avec la meilleure équipe qui soit!

Armes secrètes
• Salaire et banque de congés compétitifs
• Fermeture du studio deux semaines pour le congé des Fêtes
• Possibilités d'avancement réelles en termes d'expertise ou de leadership
• Temps supplémentaire rémunéré à temps et demi
• Couverture d'assurances payée en grande partie par l'employeur
• Programme d'épargne-retraite avec contribution de l'employeur
• Cours d'anglais et de français gratuits
• Gym et activités physiques sur les lieux du travail
… et une tonne d'activités sociales et d'événements inoubliables!

Ta mission

En tant que testeur(se) de développement, tu seras appelé(e) à être un(e) allié(e) inestimable pour les autres départements du studio. Tu auras à développer une maîtrise du contenu de nos jeux et ultimement les connaître comme le fond de ta poche!

Tu auras à travailler au sein de l'équipe de test et ton rôle consistera à contribuer à ce que l'expérience de jeu soit constamment améliorée. Tu seras en mesure de rapidement aider les autres développeurs à cerner les problématiques.

Tes objectifs
• Supporter l'équipe de développement dans l'atteinte de ses objectifs en collaborant de près avec ceux-ci pour sonder l'état du jeu ;
• Vérifier divers éléments au sein du jeu, dont le fonctionnement, le contenu des données, la performance, la jouabilité et la compatibilité matérielle/logicielle ;
• Identifier les anomalies à l'intérieur d'un jeu, répertorier celles-ci dans une base de données et en effectuer la régression par la suite;
• Communiquer les informations de façon claire et structurée avec le reste de l'équipe ;
• Offrir votre soutien et travailler en collaboration avec les concepteurs, artistes, programmeurs et membres d'autres départements.

Profil du (de la) joueur (se)
• Détient un diplôme d'études secondaires;
• Connait plusieurs styles et plateformes de jeux vidéo;
• Connait bien l'industrie du jeu vidéo et est familier avec le pipeline de production d'un jeu vidéo;
• Excellent sens de l'observation et en mesure d'analyser ce qu'il/elle observe;
• Est un(e) joueur(se) d'équipe énergique, enthousiaste et très déterminé(e);
• Aime travailler en collaboration avec ses coéquipiers et s'éclate dans ce type d'environnement;
• Possède d'excellentes aptitudes pour les communications orales et écrites en français et en anglais;
• Atout : Possède un diplôme d'études lié à l'industrie du jeu vidéo;
• Atout : Est fan de First-Person Shooter et maîtrise bien les mécaniques de ce type de jeux;
• Atout : Possède une expérience antérieure dans le domaine du jeu vidéo;
• Atout : Maîtrise un des outils ou compétences suivants :
• Scripting/programmation;
• Logiciels de créations 3D;
• Engins de jeux;
• Photoshop;
• Game Design/Level Design;
• Sens artistique;
• Système de gestion des anomalies (Jira, Devtrack, etc.).

~

Campaign briefing

Beenox is a video game development studio created in 2000. Located in beautiful Quebec City, Canada, Beenox is a wholly owned subsidiary of Activision Publishing Inc., one of the world's top game developers.

The studio is proud to contribute to the development of the Call of Duty video game franchise. Beenox has also contributed to the resounding success of the Crash Bandicoot, Tony Hawk's Pro Skater, Skylanders, Spider-Man, and Guitar Hero franchises.

With the arrival of new creative mandates and a continuing involvement in the blockbuster franchise Call of Duty, you will have the opportunity to showcase your talent and expertise to millions of players around the world!

In addition to continuing to lead the development of Call of Duty: Black Ops Cold War on PC, Beenox continues to provide key development support to Call of Duty: Warzone, including the creation of new content for the upcoming seasons. This is your chance to work on challenging, ambitious and creative projects with the best team ever!

Secret weapons
• Competitive salary and vacation policies
• Studio closed two weeks during Holiday break
• Ample opportunity for internal growth both leadership and expertise
• Overtime paid 1.5x hourly wage
• Comprehensive insurance coverage paid in major part by employer
• Employer contributions to pension plan
• Free French or English classes
• Gym and physical activities on site

… plus a ton of social activities and unforgettable events!

Your Mission

As a development tester, you will be called upon to be dependable ally for the studio's other departments. You will have to develop proficiency in our game content and ultimately know the games like the back of your hand!

Working with the testing team, your role will be to help ensure that the game experience is constantly improved. You will be able to promptly help other developers identify issues.

Your objectives
• Support the development team in achieving their goals by working closely with them to survey the state of the game;
• Verify various elements within the game, including operation, data content, performance, playability and hardware/software compatibility;
• Identify anomalies in a game, enter them in a database, and do regression testing afterwards;
• Communicate information in a clear and organized manner with the rest of the team;
• Provide support and work collaboratively with designers, artists, programmers and colleagues in other departments.

Player Profile
• Has a high-school diploma;
• Familiar with several video game genres and platforms;
• Knowledgeable about the video game industry and familiar with the production pipeline;
• Extremely observant, good analytical skills;
• Team player, energetic, upbeat and focused;
• Enjoys working with colleagues and thrives in this type of environment;
• Excellent spoken and written communication skills (French and English);
• Perk: Diploma in studies related to the video game industry;
• Perk: A fan of first-person shooter games and familiar with the genre's mechanics;
• Perk: Previous experience in the video game industry;
• Perk: Proficient in one of the following tools or skills:
• Scripting/programming
• 3D creation software
• Game engines
• Photoshop;
• Game Design/Level Design;
• Artistic talent
• Task and defect tracking tools (Jira, Devtrack, etc.).
Jobcode: Reference SBJ-gmx6zx-44-192-253-106-42 in your application.
Location
Company Profile
Beenox
Activision Blizzard, Inc. is one of the world's largest and most successful interactive entertainment companies and is at the intersection of media, technology and entertainment.