At ShowbizJobs, we want to make posting a job listing quick and easy. However, we do have a few requirements and guidelines that must be followed.
Posting Review
Before any posting is published, it is screened by our automated systems as well as reviewed by one of our staff. It can take 1-2 business days to review a posting so please be patient if you don't immediately see it on the website.
Duration
Our standard Free Posting is 21 days, after which it will automatically expire. You can remove the posting at any time.
Requirements
ShowbizJobs reserves the right to publish or not any listing submitted to the site. Most of these guidelines are in place to help you, the employer, find a better crop of candidates for your listing.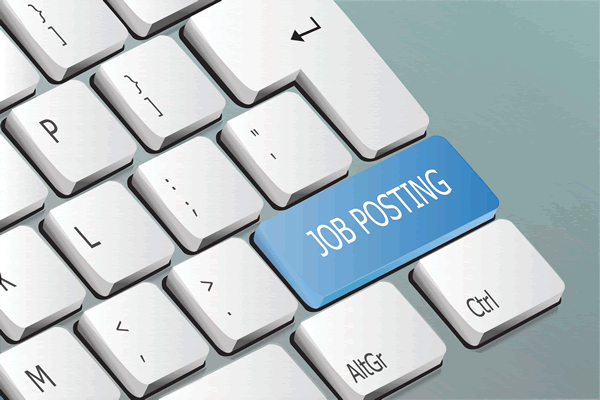 Entertainment Only. Every listing must be entertainment related. From PR to IT, we publish every type of listing as long as it has some entertainment related aspect. Advertising Executive at Ford Motor Company? No problem. IT Manager at Disney? You are in. IT Manager at Ford? Sorry, that one won't make the cut.
No Casting or Modeling Listings. We focus on the business aspect of the entertainment industry, not the talent/casting segment. There are a number of great sites that focus on Casting and Modeling positions. This is not our specialty so we do not publish those types of listings.
No Advanced Fee Talent Listings. We do not publish any listings requiring applicants to pay a fee or membership in advance in order to qualify for hire. This includes any advanced fee acting schools, modeling agencies, or casting agencies.
No Talent Scouting / Model Contest Listings. We do not publish listings for Talent Scouts, Model Contests or any similar types of talent recruiting or competition formats.
No Photo. We do not allow any posting to require a photo of the applicant.

Company Name. You must enter your company name but you can choose to not show it publicly. We verify every employer who posts so you must list your company name in the posting. If you want a Confidential posting, just click on the "Keep Confidential" option and your company name will be hidden from the public.
Logos. We encourage you to upload your logo to the posting for Free. It helps to brand your posting and improves the overall response rate from applicants.
Unpaid Position Requirements. The only type of unpaid (non-Internship) listings that we post are for Low/Deferred Crew listings for film projects (ex. student films, low budget, etc...). We do not post listings for unpaid writing, unpaid graphic design, unpaid marketing, or other such listings. If you are looking for a creative person, you must specify a budget you are willing to pay the hire (ex. $/hr, $/article, fixed fee)
Unpaid Internships. Please read our support article about what constitutes a legal unpaid internship.
Recruiters/Staffing Agencies
We do accept postings from recruiters/staffing agencies. However, we do charge a $25 posting fee for any third-party posting.
General Guidelines
Full Descriptions. The more information you include in your posting, the better we can target the best candidates to apply. As such, we ask that you include at least 1-2 paragraphs of description. Areas to consider including in your posting are:

Job Description (duties, hours, location)
Company Background / Team Description
Salary / Benefits
Experience Requirements
Educational Requirements
NOTE: In order to help users quickly browse job listing categories, we may generate a small 2-3 sentence snippet from the job description you provide. That snippet is generated in various ways including by our agents or through machine learning summarization from OpenAI (https://openai.com).
Standard Capitalization. We do not accept listings that have titles or descriptions IN ALL CAPS. We are sensitive souls and ALL CAPS makes it feel like you are yelling at us.

Standard Job Titles. We ask that you use standard job titles and not extraneous descriptive information. For instance, a good job title would be "Marketing Assistant". Do not use titles like "Marketing Assistant NEEDED ASAP! MUST HAVE THICK SKIN.". Likewise, the title should be descriptive so please avoid titles like "Creative Guru". If you are not sure, consider what might be appropriate on a business card.
Postings That Will Get You Banned
Adult Content. "That's all I have to say about that." - F. Gump
Serial Posting. If you post the same listing over and over again just to get to the top of the category, we will ban you. We understand that there are some evergreen job postings that companies are always recruiting for so we have a means of 'refreshing' your posting every 2 weeks. This will put your posting back up to the top of the category so you can get a new crop of candidates.
Scam / Fraudulent Postings. If we detect that a posting is for the purposes of deceiving job seekers or if you are illegally representing yourself as a hiring officer of a company you do not work for, we will ban the posting and turn over any information to law enforcement for prosecution.