This posting is no longer active and was removed on 09/24/2020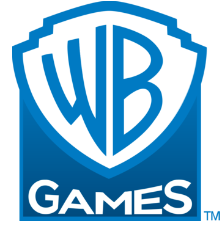 Full Time Job
Development QA - Tools & Automation Specialist
WB Games
Paid
Full Time
Entry (0-2 years) Experience
Job Description
About WB Games Montreal

Since its launch in 2010, WB Games Montréal has more than 300 employees and continues to grow and recruit additional talents. Working with some of Warner Bros. Studios' biggest brands, including DC Entertainment, the studio is dedicated to developing triple A videogames .

WB Games Montreal, a division on WB Games Inc., seeks a Development QA - Tools & Automation Specialist.

The Development QA (DevQA) Tools & Automation Specialist is responsible for supporting DevQA & Automation activities for his/her assigned Warner Bros. Interactive Entertainment (WBIE) products across all platforms. The DevQA & Automation Specialist works closely with developers, tech leads, engineers and other team members within the organization to create a complete Mastermind test process for his/her assigned products. The DevQA & Automation Specialist is responsible for the project build promotion and automation pipeline and manages the relationships with all affiliated teams. In addition, the DevQA & Automation Specialist is responsible for all automated test requests, database and auto-daily reports for product visibility across various teams.
• Under the supervision of the DevQA Lead, oversee all project Tools & Automation activities for assigned products including the preparation of test plans, user stories, test cases, etc. Adapt the DevQA & Automation approach for different management methodologies or tools that Dev teams may be using.
• Help develop Tools & Automation processes by working closely with existing Product teams and DevQA team members, and implement and enforce them across his/her assigned WB Games products.
• Participate in managing and enhancing the existing DevQA & Automation database process across all internal and external developers, and help ensure all product databases are consistently maintained and state- of-the-art. Participate in selecting and developing the tools to manage the data. Participate in interactions with a variety of internal and external users to acquire and exchange information on DevQA & Automation issues and processes.
• Provide valuable and meaningful data and information to the internal and external partners to help launch products at the desired quality level. Provide education and advice to the partners on the use and interpretation of the data provided by the DevQA, development and Production teams.
• Follow closely the progress of his/her assigned DevQA & Automation mandates with frequent reviews involving, Production and Development partners. Be flexible and adapt to changes. Collaborate with them to resolve issues and difficulties.

JOB QUALIFICATION STANDARDS

As part of the DevQA team, you will be responsible for:
• Implementing required Mastermind checks as outlined by Systems, Generalist and Gameplay Programmers as well as DevQA and other affiliated teams.
• Keeping track of MasterMind test cases and validate that the title is in good condition for automation
• Creation of automated tests using Mastermind and/or other tools (ex: Python, UE4 Blueprints, etc...)
• Validate the daily build promotion with the DevQA Team.
• Determine which debug features are necessary to complete scripts and either create (UE4 Blueprints) or request them
• Automation of DevQA Excel Daily Reports for various departments.
• Provide Mastermind checks and results to and for external partners on all different branches.

The following experience is considered an asset:
• Experience working with Mastermind, Team City and Build Pipeline
• Experience working with Unreal Engine 4 and visual scripting (Blueprint)
• Proficient with Jira Queries, Filters & Dashboards
• Experience with object oriented programming languages
• Good understanding of source control (Perforce)

The ideal candidate will:
• Have an analytical mindset
• Creative problem solver
• Be very autonomous, innovative and a quick-learner
• Possess strong communication and reporting abilities
• Love to learn and experiment

Work Experience
• 1+ years of DevQA experience as a Senior
• 5+ years of technical experience within the video games field
• Deep knowledge of a AAA videogame production and development environment.
• Good knowledge of development engines (Unreal Engine), source control (Perforce) and integrated development environments (Visual Studio).

Education, Professional Training, Technical Training or Certification
• Bachelor's Degree in computer science or equivalent.

Management has the right to add or change duties and job requirements at any time.
Location