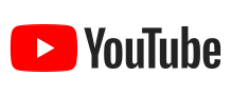 Full Time Job
Program Manager, Diversity, Equity, and Inclusion
YouTube
Job Description
People Ops is always looking to make the experience of work better and more meaningful for Googlers. But innovating (and operating!) is increasingly complex when Googlers work in more than 50 countries, each with its own unique practices and regulations. The Employee Engagement team (EE) is an influencing organization that aims to support a more inclusive, equitable, respectful Google by creating and delivering business responsive strategies for change, and building the capability of Googlers, managers, and leaders to scale our impact. From supporting racial equity efforts and LGBT rights to extending parental leave benefits, we aspire to do the right thing in every part of the world.

As a Diversity, Equity, and Inclusion (DEI) Program Manager, you are on the front lines of supporting the team in Google and YouTube's commitment to build and support a diverse workforce, where all YouTubers feel it is an inclusive workplace with equitable outcomes.

Leveraging your foundation as a program manager paired with your passion for DEI, you will build compelling programming that helps facilitate the processes and behavior changes needed to build a more diverse and inclusive team. You will work closely with the DEI Council and cross-functional partners to drive programming across two of our strategic workstreams: Representation/Progression and Culture.

Great just isn't good enough for our People Operations team (known elsewhere as ''Human Resources''). We bring the world's most innovative people to Google and provide the programs that help them thrive. Whether recruiting the next Googler, refining our core programs, developing talent, or simply looking for ways to inject some more fun into the lives of our Googlers, we bring a data-driven approach that is reinventing the human resources field. You'll play an essential role advancing a more diverse, accessible, equitable, and inclusive Google through our hiring, promotion, retention, and inclusion practices.
Location