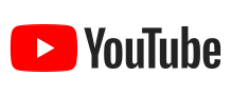 Full Time Job
Product Marketing Manager, Ads Marketing
YouTube
Shanghai, China
11-09-2020
Job Description
As the Product Marketing Manager of YouTube Ads within the Large Customer Marketing Team in China, you will lead the strategy, planning and communication of YouTube solutions for our customers and work with sales teams in driving YouTube advertising business from advertisers and agencies. This will involve finding innovative ways to engage with decision makers from customers, educate the users of our ad products, promote Google and YouTube business brand and equip our sales teams with the information and tools they need to sell more effectively. In addition, this will involve inspiring and educating marketers in China with industry leading market insights, shaping YouTube strategy and communicating via both targeted and scalable marketing channels.

You will also arm the Google salesforce with marketing programs that establish fresh thinking in the industry and deepen engagement with customers and agencies. This is a cross-functional role, involving close work with Sales, PR, as well as collaborating with other marketing teams across Google's regional and global offices.

Know the user. Know the magic. Connect the two. At its core, marketing at Google starts with technology and ends with the user, bringing both together in unconventional ways. Our job is to demonstrate how Google's products solve the world's problems--from the everyday to the epic, from the mundane to the monumental. And we approach marketing in a way that only Google can--changing the game, redefining the medium, making the user the priority, and ultimately, letting the technology speak for itself.
Location